Speaker Paul Ryan visits North Texas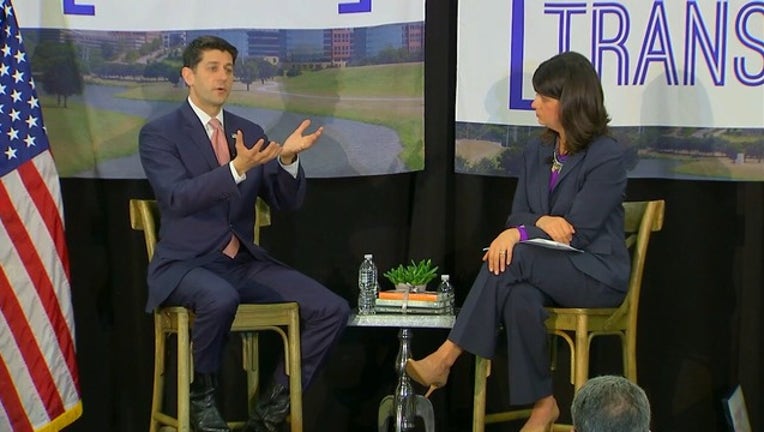 FORT WORTH, Texas - The speaker of the United States House of Representatives visited Fort Worth on Tuesday to speak about jobs.
Speaker Paul Ryan visited Catholic Charities in Fort Worth, where he also spoke about fighting poverty.
Ryan said the 2017 Republican tax reform bill will continue to improve America. He said the economy is in a good place right now, adding that these conditions are conducive to helping people get out of poverty and improve their standard of living.
"The economy is doing much better. I would argue it's a lot of good fiscal policy. But the economy good. What that means is wages are going up. Careers are being offered. There are phenomenal careers that provide living wages with the right kind of skills that don't require four-year degrees. A two-year school is cool," he said.
On Monday, Ryan met with employees of Southwest Airlines in Dallas. Southwest CEO Gary Kelly offered praise for the Republican tax cut.