Southlake couple gets 7 years for keeping woman as slave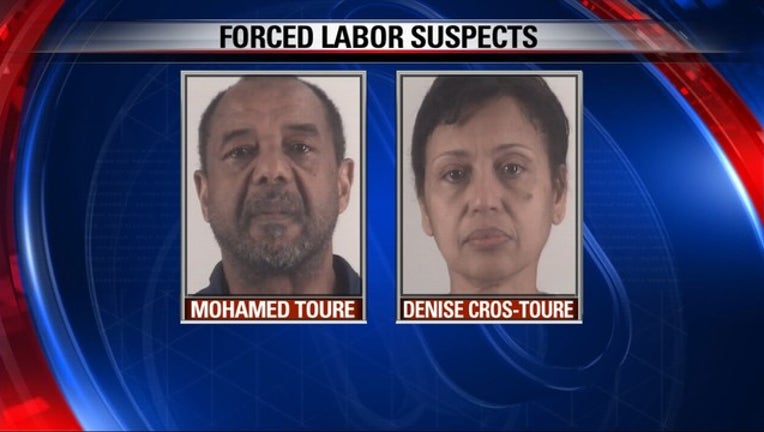 article
DALLAS - A Southlake couple received seven years in prison each for keeping a West African woman as their slave for 16 years.
Mohamed and Denise Toure were convicted of forced labor, conspiracy to commit alien harboring and alien harboring in January.
The couple, members of wealthy and powerful Guinean families, brought a girl from her rural village in Guinea to Texas in 2000. She lived in their home and worked for them without pay until she ran away in 2016.
During the trial, prosecutors presented evidence showing the Toures physically, verbally and emotionally abused the victim, hitting her with an electrical cord and calling her "dog," "slave" and "worthless."
"Forced labor trafficking cases are notoriously difficult to prosecute – in part because victims are often afraid to speak out," said U.S. Attorney Erin Nealy Cox. "It took tremendous courage for this young woman to share her story at trial. She was brought to this country at a young age, pressured to stay quiet, and forced to work for this family without pay for 16 years. I want to commend her, as well as the witnesses who helped shine a light on her circumstances. If we want to wipe out human trafficking, we need to remind witnesses to speak up, and ask the community to remain alert."
The Toures will also have to pay the woman nearly $300,000 in restitution.
They may also lose their legal immigration status and be deported after completing their sentences.