Some evacuating Louisiana due to Hurricane Ida coming to North Texas
MANSFIELD, Texas - Some people evacuating Louisiana to get away from the path of Hurricane Ida are coming to North Texas, including a couple evacuating from New Orleans that found shelter in Mansfield.
Kenlie and Michael Fite arrived at a friend's house Sunday.
They said the decision to leave was a hard one, but were grateful they evacuated when they learned Hurricane Ida was going to be a Category 4 storm.
The couple said they tried to encourage others in their area to evacuate, but many opted to hunker down and wait out the storm.
"Some people, especially in the New Orleans area, they've lived there. They've gone through hurricanes their whole lives. That's their way of life and so they, what they call, hunker down and just wait out the storm where we're like, nope, we're good to go," Michael said.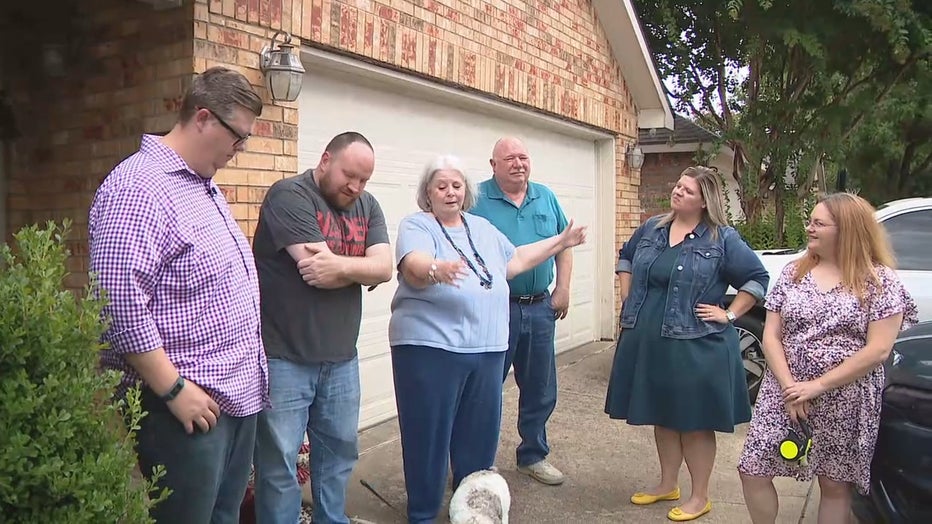 They said their power went out around 3 p.m. They hope it will come back on soon.
But they said they're prepared to stay in Texas until the coast is clear. 
"We really wanted to ensure that we were out of harm's way," Kenlie said.
They have no idea what'll await them when they get home.
RELATED: Hurricane Ida hits Louisiana as one of most powerful hurricanes to strike US
North Texas organizations, like Texas Baptist Men, are sending crews to help out.
"This could be the largest hurricane to hit the gulf coast since the 1800s," said John Hall, with Texas Baptist Men.
The group said it has the supply to deliver 30,000 meals a day.
"Tasting good. Obviously, Louisiana people love their food, we want to make sure it's high-quality food," Hall added.
While also providing mobile laundry and shower units.
"God loves us and he commands us to love others, and that's exactly what we're going to do," Hall said. 
"Of immediate concern, we'll be making sure that the people in the affected communities have safe shelter where they can go to seek refuge right now," said Krystal Smith, with the American Red Cross. 
The American Red Cross is positioning more than 600 volunteers and countless supplies to help out in the hardest-hit areas.
"The other thing that we know is hurricane season is not over. And there is going to be an ongoing need for additional volunteers," Smith added.
RELATED STORIES:
Timelapse video shows Hurricane Ida flooding Louisiana roads in under an hour
Flight crews release stunning video showing eye of Hurricane Ida
Louisiana hospitals full with COVID-19 patients hope for best as Ida hits