Smell gas? Atmos says some DFW gas lines were over-odorized
McKINNEY, Texas - A mistake during routine Atmos pipeline maintenance led to an intense smell of gas
Hundreds of concerned people called for help thinking there was a gas leak.
Atmos said someone accidentally added too much of a substance that gives natural gas a smell, and it escaped into the air.
As a result, fire departments from at least a dozen cities in the metroplex took hundreds of reports of what people thought were gas leaks.
Typically, the Fort Worth Fire Department receives about three to four calls a day about gas concerns. But they've received more than 59 since Thursday night.
They're not alone.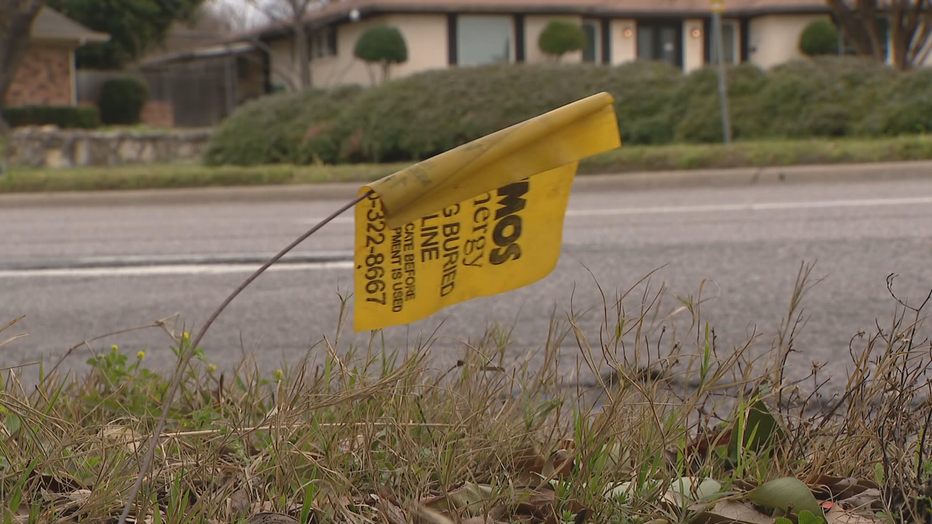 People across the metroplex woke up smelling the same thing panicked about a gas leak.
From Frisco to Fort Worth, hundreds of homeowners across the metroplex wondered if they had a gas leak.
Erica McNair lives in north Fort Worth.
"We just checked our appliances to see if we maybe left something on, if we left the stove on. Everything was fine," she said. "We left for a little bit and came back, and the smell was incredibly strong."
Mike Rayburn lives across the street and says he was at work when he got a text from his daughter.
"My daughter caught a whiff in the garage, and she said it smelled like a really strong natural gas smell," he said.
Friday morning, the Fort Worth Fire Department responded to Grainger Avenue and shut off the gas as they searched for the source of the leak.
But firefighter Kyle Clay says they soon found out there wasn't a leak at all.
"In order to keep people safe, the gas company adds this substance called mercaptan to the gas," he explained. "And they added a little bit too much of it apparently."
Atmos Energy, the gas provider for the top half of the state, says the mistake occurred during routine pipeline maintenance in the Denton County area. 
Many fire departments in several counties across North Texas reported a spike in natural gas calls. Several hundreds complained about the rotten egg smell.
Dallas Fire-Rescue, for example, has had more than 200 alone. But the departments say in the vast majority, there were no leaks. 
 "It's just something we're going to have to deal with until that mixture is gone and has run its course," Clay said.
Meanwhile, Atmos is in the process of using a controlled flame to burn the gas to keep it from continuing to escape into the atmosphere.
"We believe the source of the odor is excess mercaptan. If too much mercaptan is inadvertently added to the system, it causes a higher than normal concentration of the odor that is associated with a gas leak," Atmos said in a news release.
Mercaptan is the smelly yet harmless chemical that's added to natural gas for safety reasons. Since natural gas is colorless and odorless, the mercaptan helps people identify leaks.
"I'm much more content that my house is not going to explode or something. Yeah, we're good," McNair said. "Just gonna stay out of the house. Get some snow cones with the kids and enjoy the evening."
VIDEO: Explosion damages home that was under construction in Arlington
The McKinney Fire Department said it has responded to numerous gas-related 911 calls over the past few days, but the firefighters are not finding gas leaks in most cases.
Dallas firefighters file suit after injuries from Highland Hills Apartments explosion
"Thank you to the local fire departments and emergency services teams for their continued support and care of our customers," Atmos said. "If you think you smell gas, as always, we ask that you please call the Atmos Energy emergency line at 1.866.322.8667, so that we can have a highly trained technician respond and investigate."
Atmos said it will still respond to every odor call just to be on the safe side.
The company gave no ETA on when the smell in the lines will return to normal.