Several teens suspected of armed robbery crash in Dallas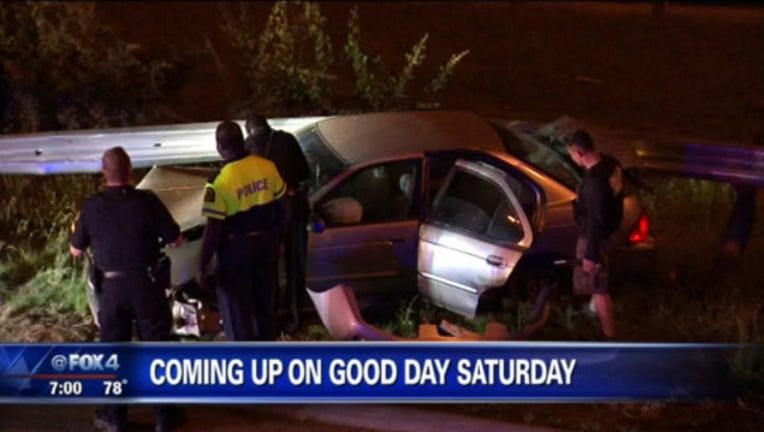 article
Dallas police believe they captured four of the five juveniles suspected of being involved in an armed robbery.
Officers were called to north Hall Street and Highway 75 around 12:30 a.m. Saturday after at least one person was robbed at gunpoint.
Police spotted the car suspected in the robbery and a chase began.
The driver crashed along the ramp from Highway 75 to I-30.
Four people ranging in age from 14-15 were captured and taken in for questioning.
Police believe the remaining suspect, the driver, is also 14 or 15 years old.
A gun was found in the car, police said.