Selena Gomez stops by Grand Prairie childhood home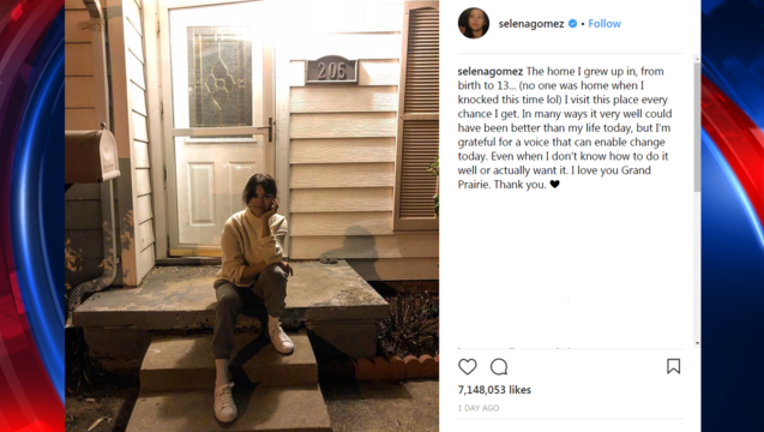 Pop star Selena Gomez returned to her roots to visit her childhood home in Grand Prairie.
The "Come and Get it" singer and actress posted on Instagram a picture of herself sitting on the front porch of her old home where she lived in up until she was 13 years old.
"In many ways it very well could have been better than my life today, but I'm grateful for a voice that can enable change today," she wrote on Instagram. "Even when I don't know how to do it well or actually want it. I love you Grand Prairie. Thank you. ❤️"
The singer says she visits the home every chance she gets. During Sunday's visit, she said no one was home at the time.
The 25-year-old singer lived in Grand Prairie until moving to Hollywood to pursue her acting career.