Search underway for Seagoville prison inmate who disappeared
SEAGOVILLE, Texas - The search is on for an inmate who escaped from federal custody in Dallas County.
31-year-old Salvador Gallegos went missing from the satellite camp next to the federal prison in Seagoville on Monday, according to the Federal Bureau of Prisons.
Gallegos is considered a "walkaway."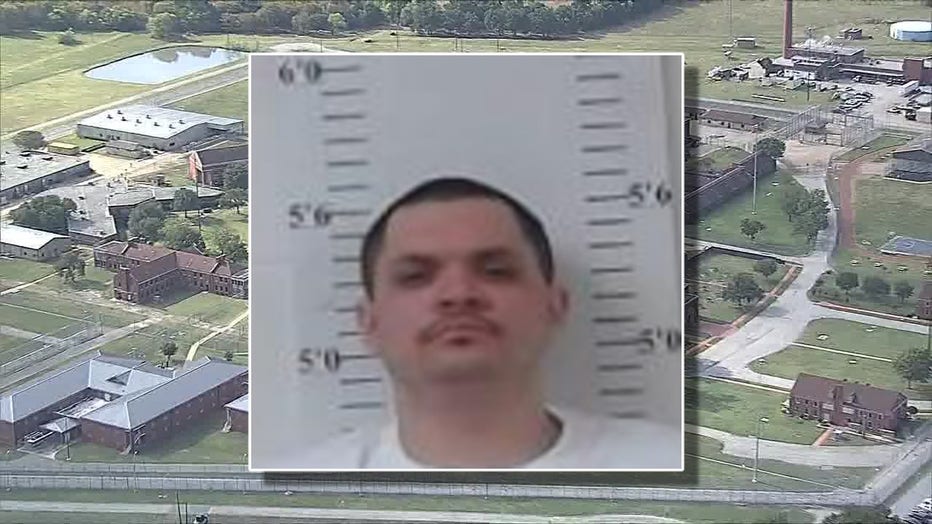 READ MORE: Texas man pleads guilty to flying drone loaded with drugs, phones, mp3 players into Fort Worth prison
Gallegos was sentenced in the Northern District of Texas to a 160-month sentence for possession with the intent to distribute methamphetamine.
He had no prior criminal history before the drug case.
Gallegos began serving his sentence Oct. 13, 2021.
The camp Gallegos escaped from is a minimum security facility with no fences for non-violent inmates. 
The federal prison in Seagoville holds 1,800 men, 109 of them are kept at the camp.
"The satellite camps are minimum security facilities that are the least restrictive environment for incarcerated individuals to serve a sentence," said Jose Santana, a former high-ranking official with the Bureau of Prisons who now co-owns a company with Bruce Cameron called the Federal Prison Authority Consultants.
"This incarcerated individual took the trust that the correctional administrator placed on him because those individuals have to prove themselves that they're not violent," said Santana. "To be in a minimum security camp, which really has no fences… it is the least restrictive environment."
"He's there, he has all that freedom and all the world is sitting just right outside his door, and for him he has to be able to get into a mental space to be able to sit there be obedient to the rules, stay within the confines of the prison, and sometimes that's just really tough for a younger offender with a long sentence," said Cameron.
Satellite camps have been in place for some time in the federal prison system.
The inmates in the camps are almost like trustees who help with the work of running the main prison.
"It helps them reintegrate into society helps them with other elevated types of jobs and exposure to certain lesser restrictions," said Cameron.
Santana and Cameron say what happened in this situation is rare.
"It's unfortunate for the other inmates, because this puts correctional administrators to think about if they should have other restrictions in those camp environments," said Santana. 
The U.S. Marshals Service, the FBI, and other law enforcement agencies are searching for the missing prisoner.
The Bureau of Prisons says Gallegos had black hair, brown eyes, is 5'7" tall and weighs approximately 170 pounds.
If he is captured, it could add 5 years onto his already lengthy sentence.
Anyone who knows his whereabouts is asked to call the US Marshals at 214-767-0836.