Seagoville suspect in custody after allegedly shooting at officers
SEAGOVILLE, Texas - Seagoville Police say a suspect is in custody after a massive standoff.
42-year-old Ronald Segroves was arrested on Monday afternoon.           
Police say his mother called 911 saying her son was having some sort of mental health crisis.
"I was looking on my house camera, and I saw my son break someone's window," the mom said,  who did not want to share her name.
It was then that the mom knew something was terribly wrong. 
"He was trespassing. We had thrown him out a couple of days before," she said. "How he got in the house? I don't know. I guess the key."
When officers arrived, police say Segroves ended opened fire at officers with a rifle.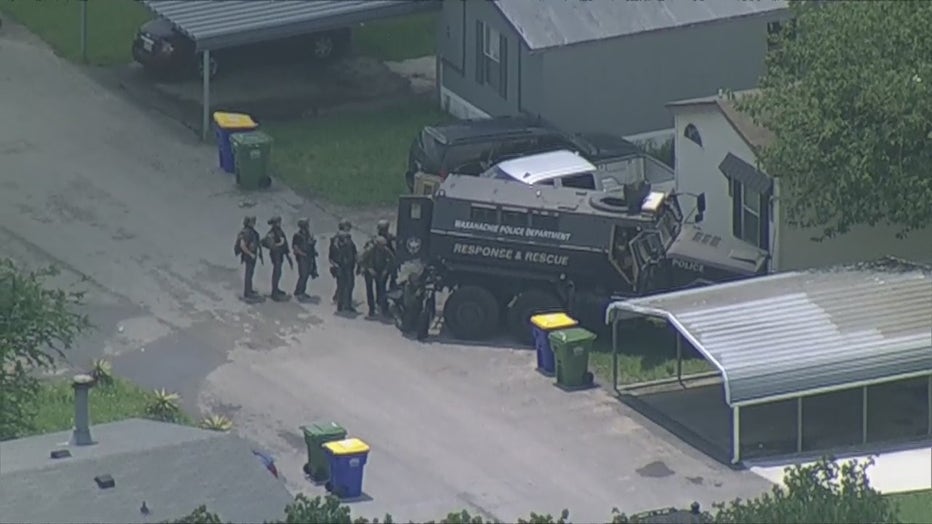 "They were getting a mental evaluation to come talk to him. And when they pulled up, he started shooting," she said.
No officers were hit, and Segroves mother tells FOX 4 none of them fired at her son either. Police eventually got him into custody.
"The mental illness. People don't get any help until someone gets hurt," the mom said. "And I was scared for other people. The things he'd been saying, the things he says on a camera. I just want him to get some help."
Segrove's mother says her son was diagnosed with paranoid schizophrenia several years ago. She says it's been an uphill battle to get him better.
"Doing awesome on meds. And then when he got off of them when the courts took him off probation, they took him off, he quit taking him," she said.
And now, Segrove could be facing jail time. Police haven't announced yet what, if any, charges they may file against him.
"Unfortunately, he'll serve sometime for this," she said. "But the mental system is wasted. It's gone. It's in the back road. Everything else is first."