Suspected drunk driver who crashed into White Settlement home has 3 previous DWIs
WHITE SETTLEMENT, Texas - The man accused of being under the influence when he crashed into a White Settlement home — killing a high school student and injuring her parents — had previously been convicted of DWI several times.
The crash happened Sunday just after 6:15 p.m. in the 9300 block of Jason Court.
Police arrested 63-year-old Donald Gruber on charges of intoxication manslaughter and intoxication assault.
Investigators say Gruber was hauling a trailer and may have been speeding when he lost control.   
Witnesses say Gruber tried to leave the scene. Police believe he was highly intoxicated.
The young woman killed was about to start her senior year in high school. Her parents are teachers in the district.
A week before school starts, the Eagle Mountain- Saginaw ISD community is in mourning. 
Police say Gruber was driving under the influence Sunday night when he lost control of his truck, jumped a curb, crashed into a fence and then drove through several bedrooms.
The crash killed 18-year-old Katey Kirkland, an incoming senior at Saginaw High School.
Her father, Kevin Kirkland, is a teacher in the district. He was seriously injured and taken to a hospital.
Her mother, a teacher at the same school Katey attended, suffered minor injuries.
Randy Scott lives nearby.
"We got the woman of the house. She was screaming for her daughter Katey," he recalled. "It was a gentleman laying on the floor. We couldn't move him." 
Scott said Gruber climbed out of the back of his truck shortly after the crash. 
"He was trying to escape. They wrestled with him for a minute, and he kind of gave up," he recalled. "You could tell he was intoxicated. He seemed like nothing was going on, like he was at a store, like he didn't understand what happened."
According to police and public records, Gruber has three previous convictions for driving while intoxicated. Two of them were in central Florida in 1983. He got convicted again in the metro-Atlanta area in 1995.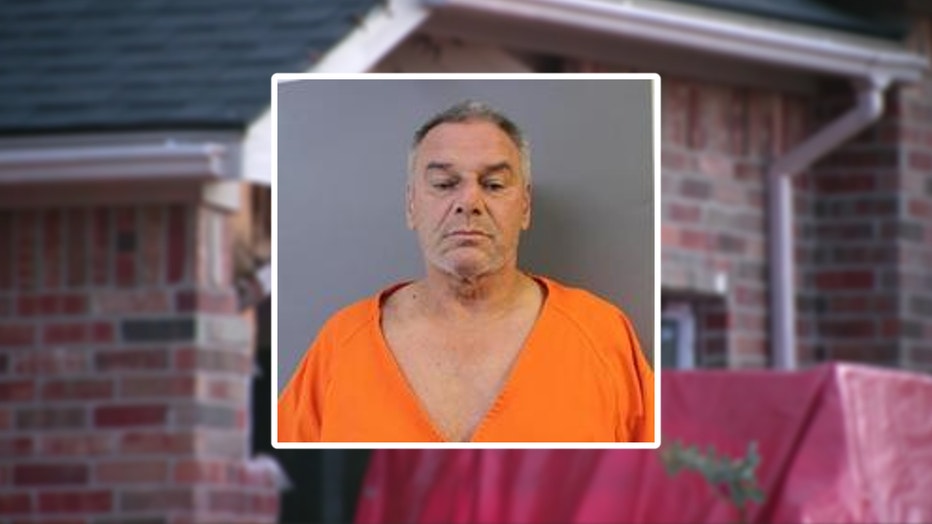 White Settlement Police arrested Donald Gruber, 63, he is facing
Gruber will now face possible convictions for intoxication manslaughter and intoxication assault. At this time, it's unclear if he had any prior criminal history in Tarrant County. 
There was another person in the truck with Gruber on Sunday. Police say they were taken to the hospital, but their injuries were not serious. That person has not been identified.
The district is making grief counselors available.
Teen killed, father injured after suspected drunk driver crashes into home in White Settlement