Watch: Man follows woman from bank, snatches cash from her car
ROYSE CITY, Texas - Police in Royse City are searching for a brazen criminal responsible for at least one of two recent cases of jugging.
Jugging is the term used when a victim is followed after withdrawing a large amount of cash from an ATM or bank.
The criminal often watches from a distance, follows the victim to another business, and waits until he or she gets out of the car.  The criminal then breaks into the car to steal the cash.
Police said there have been two recent cases of jugging in Royce City.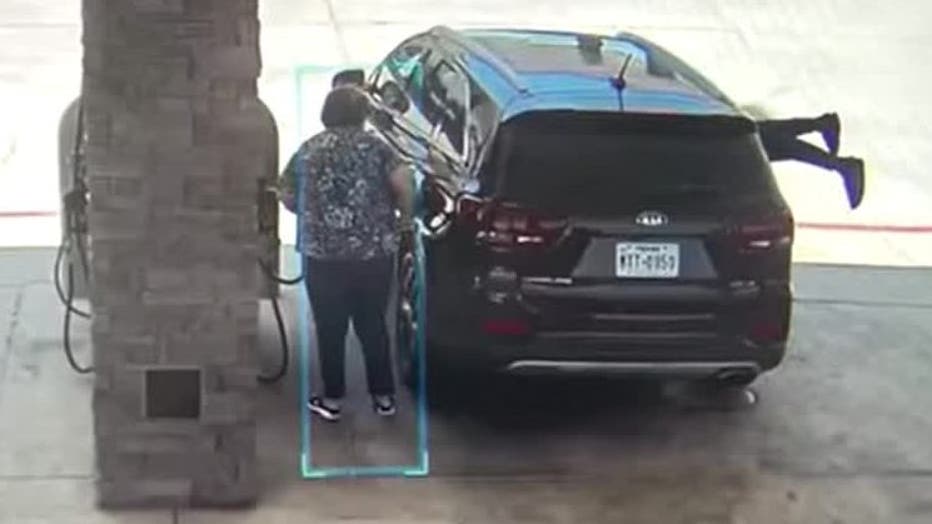 Royse City woman honored for saving choking baby's life
Video from one that happened on May 19 shows a man breaking into a woman's car in broad daylight as she pumps gas.
Investigators believe the man followed her to the gas station from a bank in Rockwall.
He pulled up alongside her car, broke through a passenger window, and took her money and other belongings.
Thankfully the woman was not hurt.
Italy mom to face the death penalty for allegedly stabbing 5 children
However, police warned that the incident could have easily turned into a violent crime.
They encourage people to hide their withdrawals before walking out of a bank and never leave cash unattended in a vehicle afterward.
Anyone with information about the man in the video is asked to call the Royse City Police Department or Crime Stoppers at 872-771-TIPS.
Police did not release a description of the man but said he was driving a newer model, white Chrysler Pacifica Minivan that had a stolen license plate.
There is a reward available for information that leads to an arrest.