Rowlett man sentenced to 43 years in prison for stalking, murdering ex-girlfriend
ROWLETT, Texas - A Rowlett man was sentenced to 43 years in federal prison on Wednesday after shooting and stabbing his ex-girlfriend to death.
36-year-old Andrew Beard pleaded guilty to cyberstalking, using a dangerous weapon resulting in death and discharging a firearm during a crime of violence in June 2022.
Beard, who was in a bitter custody dispute with his 24-year-old ex-girlfriend Alyssa Burkett, admitted to killing her.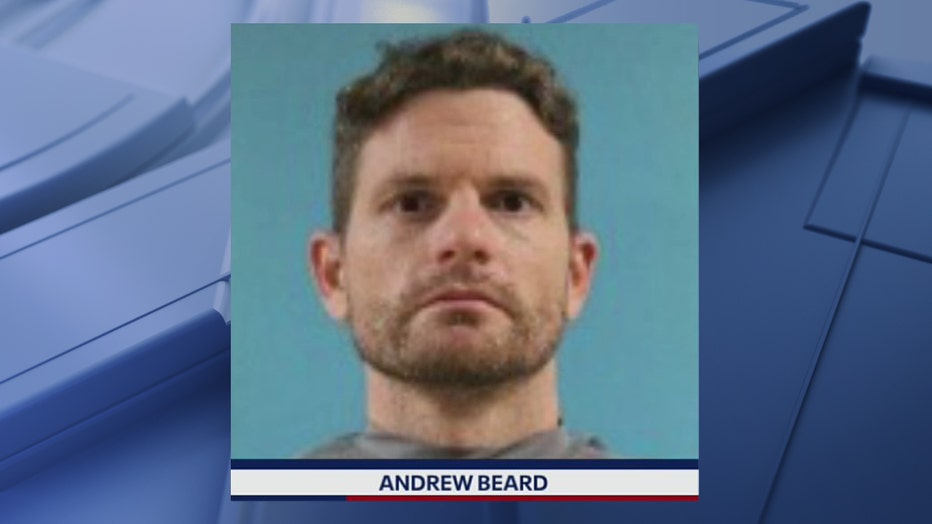 The pair met in a parking lot in Carrollton on Oct. 2, 2020, to discuss custody of their daughter.
In plea papers, Beard admitted that he placed a GPS tracking device on Burkett's car and tracked her to the apartment complex where she worked while he wore a disguise.
Beard then shot Burkett in the head with a shotgun.
He drove away in an SUV he purchased for the shooting, believing Burkett was dead.
Burkett then got out of her car while injured. Beard saw her attempting to get into a building for help. Beard got out of his car and stabbed Burkett 13 times, killing her.
Burkett's mother, coworkers and boyfriend told police they expected Beard was behind the killing.
PREVIOUS COVERAGE: Rowlett man accused of murdering ex-girlfriend bonds out of jail
Officers pulled over Beard three hours later as he drove away from his house in a white pickup truck. Police seized three phones from Beard, including one with an internet search for "what is the best way to remove gunpowder residue from hands."
Investigators also found a pair of men's hiking boots cut into pieces and soaking in bleach in the car.
At Beard's home police found a script he had written to call in a false drug trip against Burkett the previous month.
Beard admitted to using the name "Frank Marrow" to call in the tip in September 2020 after planting drugs and a gun in Burkett's car.
"This case is a sobering reminder of the brutal violence some women endure at the hands of their intimate partners. The victim in this case fought valiantly until the end. We hope today's sentence brings a measure of peace to her family," said U.S. Attorney Leigha Simonton in a statement Wednesday.