Reuters poll shows Beto O'Rourke ahead of Ted Cruz for first time in race for Senate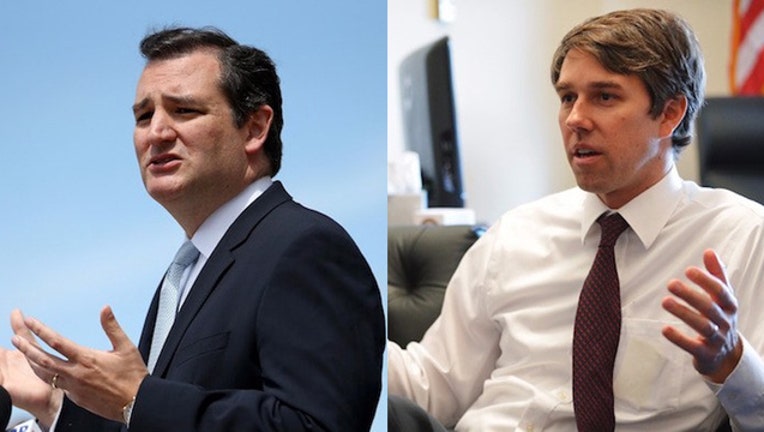 A new poll shows Rep. Beto O'Rourke ahead of U.S. Sen. Ted Cruz for the first time in their battle for Texas' Senate seat.
A Reuters–Ipsos–University of Virginia Center for Politics poll released on Wednesday showed the Democratic candidate up 47-45 over the Republican incumbent.
The new poll comes less than 24 hours after a Quinnipiac poll showed Cruz with a nine-point lead, 54-45. Both polls surveyed likely voters in November's election.
The Reuters poll had a margin of error of 4 points and its findings are similar to multiple polls from August that showed the race incredibly close.
Texas has not elected a Democratic candidate to a statewide office in more than two decades, but O'Rourke is clearly the best chance of that happening in a long time.
"There's a possibility it could happen. I'm not saying probable. But it's possible," said Larry Sabato, director of the UVA Center for Politics.
Sabato said Cruz's tough primary campaign against Trump in 2016 has had a lingering effect among Texas Republicans.
"That damaged him with parts of the Texas electorate that he needs for re-election," Sabato said.
The Reuters poll also found O'Rourke with a strong advantage, by about a 2-to-1 margin, with Hispanic voters in Texas over Cruz.
O'Rourke has raised more money than Cruz, but outside groups are pouring money into the race to help keep Cruz in office. Cruz and O'Rourke will face-off on Friday night in Dallas in the first of three debates between now and Election Day.
The poll surveyed 992 adults, had a credibility interval of 4 points and was conducted between Sept. 6 and Sept. 14.