Rapper T.I. speaks at Dallas ISD's Madison HS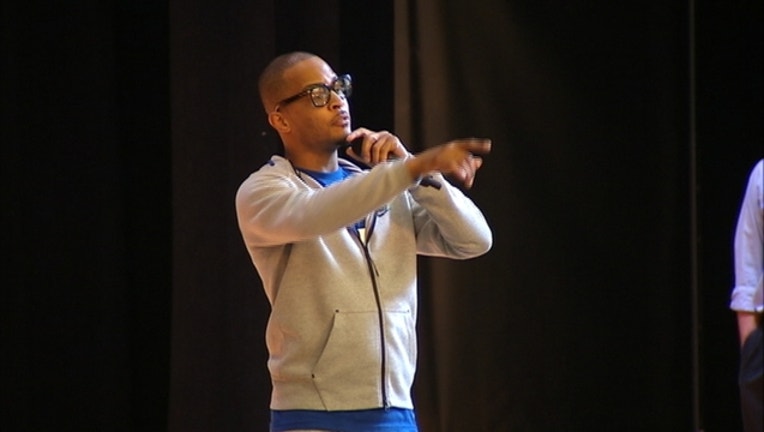 Grammy Award-winning rapper and convicted felon T.I. shared his stay in school message with students at Dallas ISD's Madison High School on Monday.
T.I. is a musician, record producer and actor from Atlanta and has been jailed over the years several times for guns and drug charges. But he said he's changed his life and now spends time encouraging young people not to make the same mistakes he made.
"The things you have and the things you don't have, are a direct reflection of what you were able to learn in school," T.I. said.
His appearance was a surprise for the Madison HS students.
T.I. has been touring the country the past few months speaking to tens of thousands of young people about the dangers of drugs and gangs.