Police investigation underway after dog dies at Garland boarding, training facility
DALLAS - A Dallas dog owner is heartbroken after he said his puppy died while under the care of a professional trainer.
He said he got a call that his Dutch Shepherd puppy, Leia, died while participating in a boarding and training program.
He ordered a necropsy, and it found the dog died from heat stroke and severe dehydration. Police are now investigating the incident.
For Jason Daniels, his dogs are family members. He was told by the vet that his dog, Leia, died from one of the worst cases of dehydration they'd ever seen.  So far, police have not filed any criminal charges, but they said they are investigating. 
"We call her. well, we called her our baby, and she was," Daniels said.
Daniels said his heart is shattered and his trust is broken. 
"I thought that she was a responsible, reasonable trainer, but that turned out to be a mistake," he said.
Daniels said his 8-and-half-month-old Dutch Shepherd, Leia, died unexpectedly while at a Garland boarding and training facility called Professional K9s.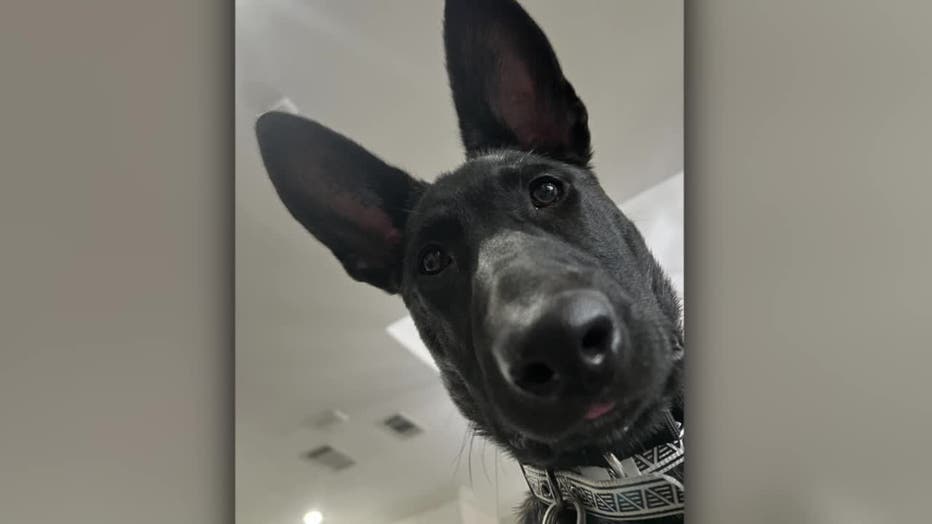 Leia's training started in March with house visits to his Lake Highlands home. 
Weeks later, Daniels decided to enroll Leia in a 60-day program, along with his other dog, a 6-month-old German Shepherd named Rey.
He said it cost him more than $15,000. 
Forty days into training, Daniels was headed back to Dallas from vacation when he said he received a call from the owner of Professional K9s.
"She went out this morning to check on the dogs and found her unresponsive. She took her to the vet and she was pronounced dead," Daniels recalled the call.
Daniels was told Leia's body was at a veterinarian in Collin County. He immediately requested a necropsy.
"The pads on the bottom of her feet were blistered completely off," he said.
Daniels provided FOX 4 with documents showing the results of the necropsy. It confirmed Leia's cause of death was severe dehydration and heat stroke. 
The report also stated her eyes were sunken in, she had hemorrhages on her vital organs, and she was covered in vomit and feces. 
"She was there wondering where I was and when I was coming to save her, you know," Daniels said.
Daniels immediately filed a report with Dallas PD. Dallas SWAT served a warrant at the property last week. 
Then, Dallas investigators contacted Garland police after learning the facility was in Garland city limits. Police are unable to disclose what was recovered during the search.
Garland detectives told FOX 4 they have set up an interview with the owner of Professional K9s.
As of Tuesday, no criminal charges have been filed against anyone associated with Professional K9s, and it's not known whether charges will be filed.
Attempts to contact the owner of the company by phone and email were unanswered.
FOX 4 stopped by the garland facility Monday. At one point, we asked an employee out walking a dog if the owner could speak to us, but he told us he can't talk.
In the back alley, there was a set of cages with concrete floors, covered in tarps. 
"I don't want this to happen to anyone else," Daniels said.
Daniels said his other dog, Rey, came home from training two weeks ago dehydrated and thin. Now, Rey's health is back to normal. 
But Daniels' Dallas home is anything but normal, as it's now missing a family member. 
"With the suffering my dog had to go through, someone needs to answer for that," he said. "But I wish I paid more attention."