Police: Woman killed outside Haltom City apartment was delivering food
HALTOM CITY, Texas - Police are looking for the killer who murdered a food delivery driver in Haltom City.
Ryan Graham was a wife and mother of three who was trying to make some extra cash.
Police found the 31-year-old's body at an apartment complex where she went to drop off food Saturday.
Officers found her after someone reported seeing her lying in the breezeway of the apartment complex in the 4200 block of Northern Cross Boulevard near Highway 820.
Bailey Ables met Graham met when they both worked at a Wendy's.
"We worked together there, got really close and we moved onto our next company together," she said. "And that's where we're currently working. Ryan is just an all-around kind person."
Graham was delivering food as a part-time gig to supplement her salary as a wheelchair van operator.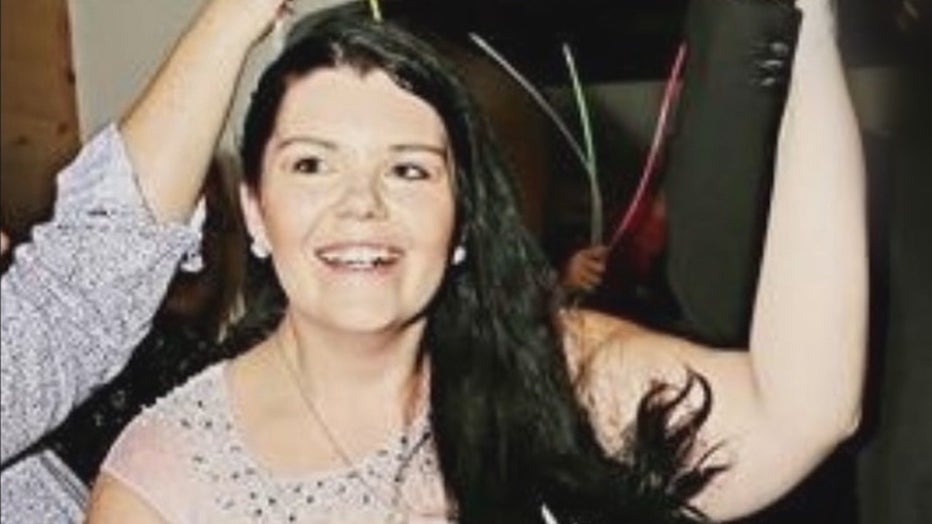 "She was just out there trying to make some extra money," Ables said.
Police say a resident called 911 to report a woman on the ground in front of her door.
Despite paramedics' efforts to save her, police say Graham died at the scene.
"She was at the time working for a meal delivery service. It does not appear she had made the delivery," said Haltom City Police Sgt. Eric Peters.
Police say the food Graham was delivering was found near her body.  Their efforts now are focused on finding images of the killer.
"There's another apartment complex close by. They are looking there to see if they had any cameras," Sgt. Peters said. "The apartment complex she lived in, obviously, we are looking there. Anybody who may have installed a Ring or some kind of video doorbell on their apartment, we're looking for that too."
Graham and her husband were raising their 5-year-old son and 10 and 11-year-old daughters.
"She loved her kids," Ables said. "Everything she did was for her kids."
"We're trying to figure out if there's anybody we can see on video or anything like that had anything to do with this case," Sgt. Peters said.
Tarrant County Crime Stoppers is offering a reward for tips that lead to an arrest and indictment in the case.
Anyone with information should call 817-469-8477 or visit www.469tips.com.
RELATED: Police investigating after female found dead outside Haltom City apartment