Police seek public's help to identify man who stole package off Dallas porch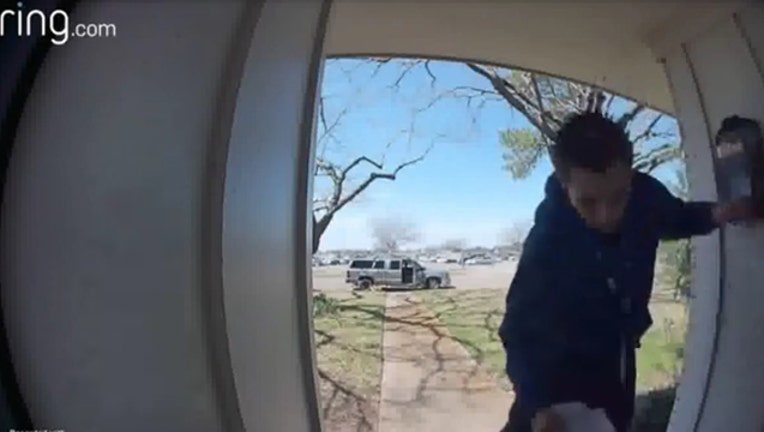 DALLAS - Police are seeking the public's assistance to identify a man who stole a package off a front porch in Dallas.
The theft happened Monday at 1 p.m., at a home in the 10000 block of Gooding Dr.
The suspect is seen on video walking up to the home, before stealing the resident's mail and a package that was on the front porch.
According to police, the theft of mail makes this a federal crime.
The suspect left in a silver quad-cab pickup truck with a camper over the bed, and the right rear hubcap is missing on the truck.
Anyone with information is asked to call Dallas PD Detective K.D. Janse at 214-671-8066.