Three teens arrested for double murder at Haltom City park
HALTOM CITY, Texas - Two more suspects — both teenagers — have been arrested for a double murder in suburban Fort Worth. 
Police had already tracked down one juvenile in connection to the Nov. 15 shooting in Haltom City. 
Rylin Montgomery, 17, turned himself in Wednesday. Another juvenile was arrested early Thanksgiving morning. 
They're accused of killing 16-year-old Daijhaun Jones and 17-year-old Isaiah Mendoza at a public park. 
Related: two people found shot to death at Haltom City park
Ten days after two Haltom city teens were shot and killed at a park, police say all three suspects are now in custody.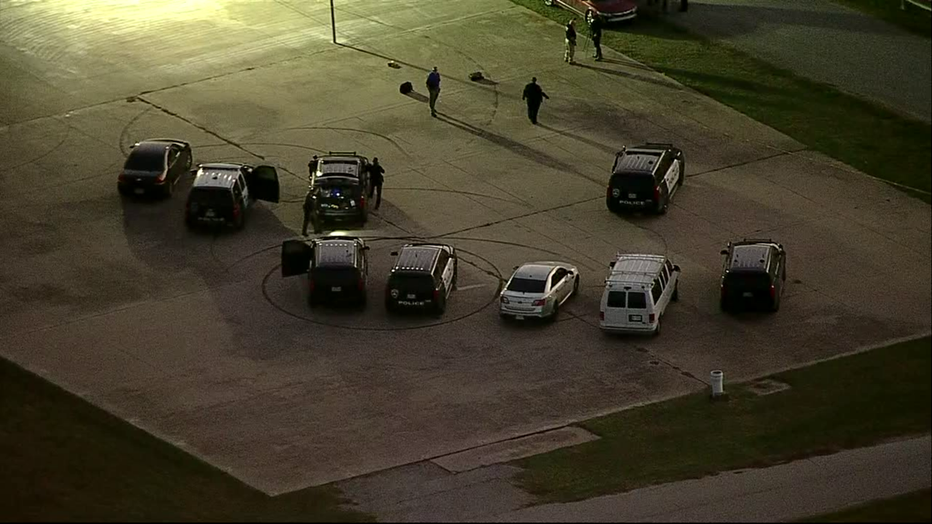 Thanksgiving morning, Haltom city police announced a 17-year-old turned himself in, and a juvenile was caught in El Paso. A third suspect was arrested at the scene the day of the murders.
Jones and Mendoza were shot and killed at North Park less than an hour after the afternoon school bell rang. Jones was a sophomore at Birdville High School in North Richland Hills. Mendoza attended Winfree Academy. 
Montgomery was booked into the Tarrant County jail Wednesday and charged with capital murder. Investigators say the U.S. Marshals Fugitive Task Force was closing in on the teen suspect when he surrendered. 
"I know they were applying a lot of pressure," said Haltom City Police Sgt. Rick Alexander.
Thursday, police say a juvenile connected to the double murder was caught trying to steal beer at an El Paso gas station. Two other suspects got away, but it's unclear if they're involved in Haltom City's investigation. 
"He didn't immediately identify himself," Alexander said. "And then he told them he was wanted for a serious crime, so they fingerprinted him."
Jones' mother spoke to FOX 4 on Sunday saying she forgives her son's killers. 
RELATED: Mother of teen killed at Haltom City park still coping with loss of her son
Jones' friend, senior Jamarion Garrett, remembers speaking to Jones at school the day he was killed. They both were looking forward to their futures. 
"I was talking about how excited I was to graduate, and he was saying he couldn't wait until he graduated," he recalled.
Tragically, those dreams are now over.                     
RELATED: Identities released of two teens killed at Haltom City park
Police said they are still looking for a motive.