Police investigating after infant, man found dead in Garland apartment
GARLAND, Texas - Garland police are trying to unravel a mystery – the deaths of a man and a child in an apartment.
Police were called to the apartment complex along Shiloh Road late Tuesday afternoon for a CPR call. A woman said her 8-month-old child was not breathing. 
Paramedics tried to perform CPR on the baby but he was later pronounced dead at the hospital.
The baby's father was also found dead inside the apartment's garage. Police said it appears he took his own life.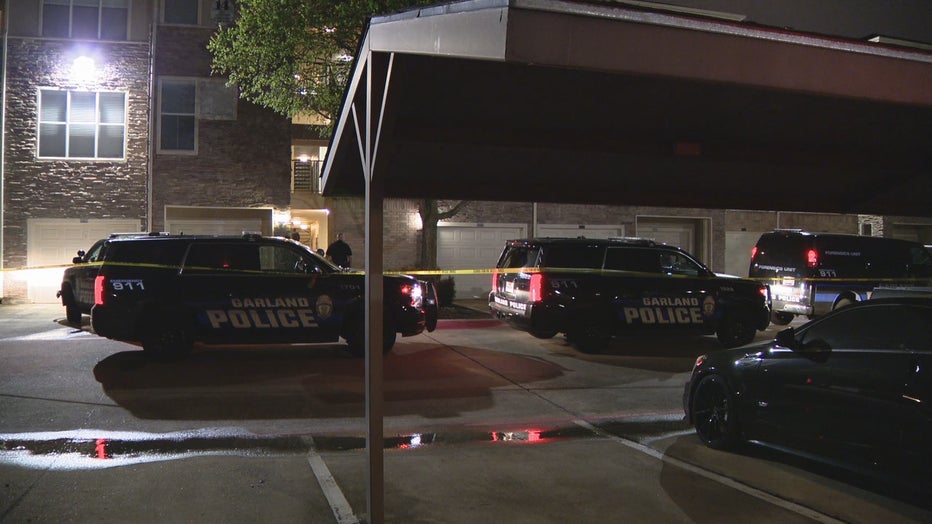 Officers told FOX 4 it was the mother who found both her boyfriend and son.
"This is a very sad and tragic scene to be at and to have to respond to. Our heart breaks for the family. Our heart breaks for the mother," said Officer Matt Pesta with the Garland Police Department.
Police said the baby had no physical signs of trauma. At this point, they still don't know if it was the father or something else caused the child's death.
Officer Pesta said the answer to that question will likely be determined by the Dallas County Medical Examiner.
The findings from the ME's office could be available later Wednesday or possibly Thursday.