Police chase suspect from McKinney to Lewisville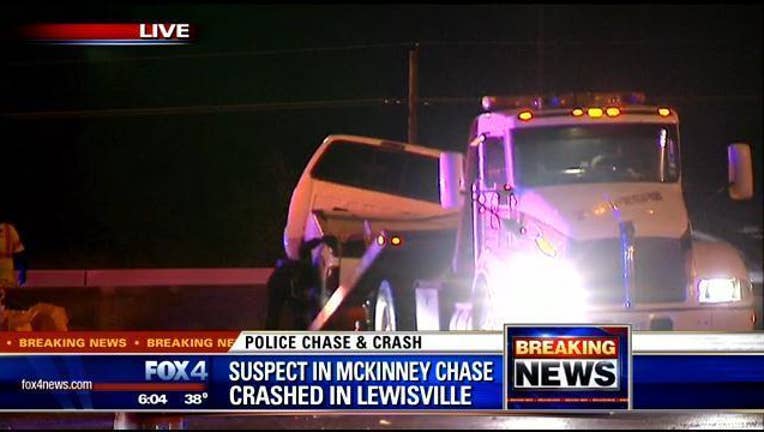 article
The suspect in a police chase crashed on Interstate 35 south of the Sam Rayburn Tollway.
The chase started when the driver of a white Ford F250 took off on Highway 121 in McKinney.
Police followed the suspect along the Central Expressway west to the tollway.
The suspect hit a sign on I-35 and was arrested.
It's not yet clear why the man tried to flee.