Plano rejects equal rights ordinance repeal petition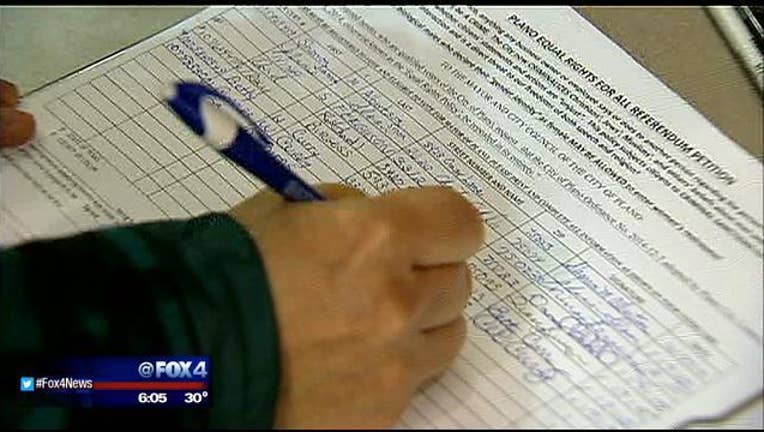 article
The city of Plano will not allow a petition to repeal an equal rights ordinance to move forward.
On Friday, city leaders said they would not certify the petition because it is invalid. They cited several flaws.
The petition did not include a copy of the ordinance and did not include a mandatory column for people to indicate whether they live in Collin or Denton County.
The petition also claimed the ordinance regulated bathrooms, but city leaders said it does not.
"The petition called for the city to repeal an ordinance that does not exist," the city said in a press release.
Plano's equal rights ordinance was approved last December. It prohibits discrimination against people because of their military status, genetic information, sexual orientation or gender identity when it comes to housing, employment and public accommodations.
For example, it is not legal in Plano to evict someone simply because of their sexuality.
Leaders said they tried to work with those who organized the petition and pointed out some of the flaws before it was submitted.
"The city made a good faith attempt to avoid dispute and facilitate accuracy. Nonetheless, not a single page of submitted petitions was valid," the press release said.
Those who organized the petition said the ordinance threatens the religious freedom of Plano residents and small businesses by criminalizing mainstream religious views about sexuality and gender.
They argued it violated the Constitution and Texas Religious Freedom Restoration Act.