Plano ISD considering closing schools as student enrollment declines
PLANO, Texas - The Plano Independent School District is taking some baby steps when it comes to the hot button topic of school closures.
Tonight's vote, if approved, would create a committee to examine which campuses should be "retired" and then report back to the board with recommendations.
The current overall population of Plano is as high as it's ever been – a little more than 288,000. But the number of school-aged children and teenagers is dropping.
"We have about 4,000 12th graders that are graduating each year, we are replacing them with about 3,000 kindergartners each year," said Johnny Hill, Plano ISD's Deputy Superintendent.
Hill says the changing demographics are leaving school buildings, especially elementaries, under-utilized, increasing the cost of educating each student.
The district reached its highest enrollment in 2011, with nearly 55,700 students.
Now the number of students is around 47,000, and it's expected to drop another few thousand over the next five years.
"What that means is you could fit 6 elementaries, 2 middle schools, and 2 high schools into that capacity we dropped in those last 12 years," said Hill.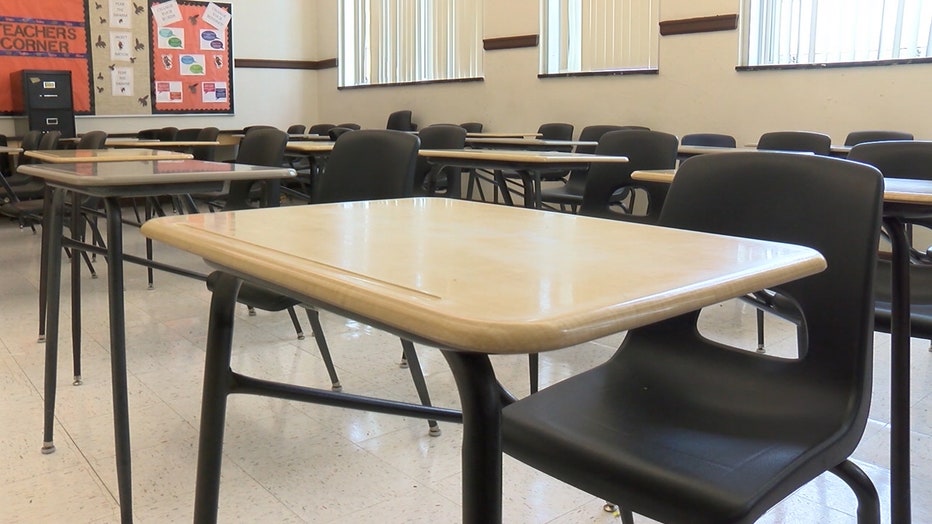 Hill says other suburbs like Frisco and Allen are also seeing lower enrollments than prohected.
As for Plano, he said lower birth rates along with rising home costs are to blame.
According to the appraisal district the average home in Plano is $584,000.
"I've got two kids in the 30s starting families," said Hill. "They both have college degrees, educated, they couldn't afford to do that."
The district is losing students west of US 75 and gaining students east of the highway.
"The price points where expensive houses are and affordable houses are, it makes sense," said Hill.
The district knows closing campuses will not be popular with neighborhoods.
"In most cases their largest asset is their house, and they are worried about what is around it," Hill added.
Plano ISD may consider re-purposing a building or selling the property.
Board members said the process will be a slow one by design.
"Before a decision is made it is important the community around it knows what will happen to the property," said Hill. 
Hill says the district is looking at a 2-year timeline.
"It will be handled with the utmost care," he said.
The district has 79 schools. But a deputy superintendent said it simply doesn't need that many. Closing campuses would save the district millions of dollars.
There's no word yet on how many campuses or which campuses will be affected.
Tuesday night's board meeting is set to begin at 6 p.m. at the district's headquarters.