People wait in line for hours as Whataburger arrives in Arkansas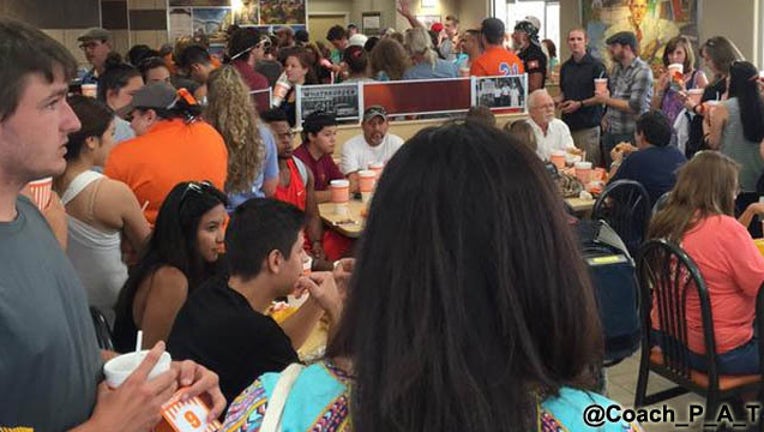 article
Just the second Whataburger in Arkansas opened last week and people waited for hours to satisfy their cravings.
Local media outlets reported hours-long lines the first day the restaurant opened in Fayetteville, Ark. and for days after the opening.
Workers told customers they believed they had set a company record for opening day sales.
Social media posts showed a jam-packed inside with lines snaking around outside next to cars that had been waiting for hours.
The restaurant also worked with Fayetteville police to direct traffic in the parking lot and organize traffic patterns so the back up along a major road in the city wouldn't interfere with other cars.
Fayetteville is home to the University of Arkansas, which has a fair number of Texans as students. A local paper said Texans are nearly 20 percent of the student population at Arkansas, which made it a logical place for the Texas-based fast food company to expand.
The only other Whataburger in Arkansas is in Texarkana.