Passenger pronounced dead after crash on I-20 frontage road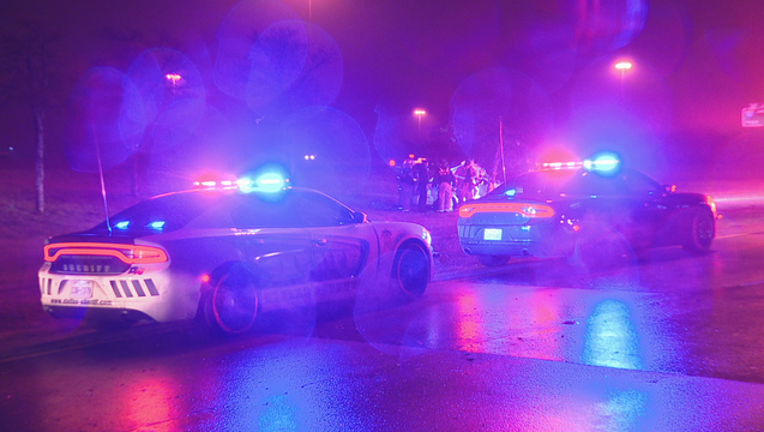 One person was pronounced dead following a crash on the I-20 frontage road in Dallas County early Sunday morning.
Dallas Fire-Rescue crews were called out at 2:30 a.m. for a crash on the eastbound I-20 frontage road, just past Willoughby Blvd.
A vehicle had left the roadway and crashed into a tree on the grass median.
Four people were inside the vehicle.
A female sitting in the front passenger seat was pronounced dead following the crash.
The three other occupants were taken to an area hospital to be treated for serious injuries. All three are expected to survive.
Two of the passengers had to be cut out of the car by DFR crews.
The Dallas County Sheriff's Office is investigating the crash. Investigators believe road condition and speed were factors in the crash.