Parsons done for season, Rondo out indefinitely for Mavs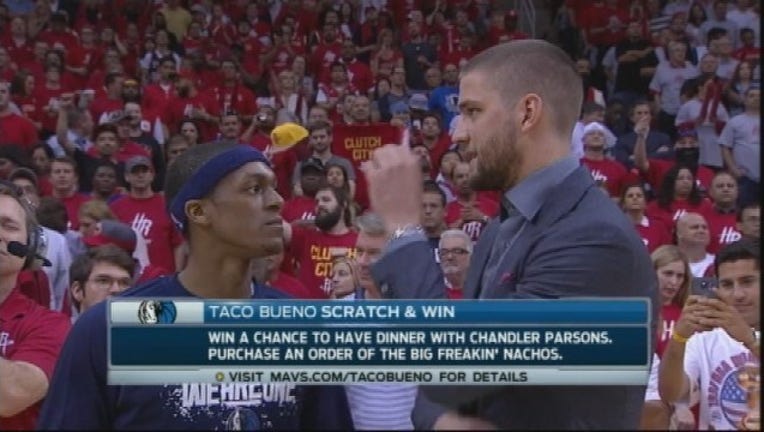 Mavericks forward Chandler Parsons is done for the season and guard Rajon Rondo is out indefinitely with an injury.
The club made the announcement a day after the Mavs fell to 0-2 in a first round playoff series against the Houston Rockets.
Parsons "is currently exploring surgical options to address his right knee" according to a Mavericks statement. Parsons played 36 minutes in Game 1 of the series, but wasn't cleared by doctors to play Tuesday night in Game 2.
Rondo, who only played limited minutes in Game 2, sustained a back injury at some point during the game according to the Mavericks. The team says he is out indefinitely.

Mavericks coach Rick Carlisle said at a Wednesday afternoon press conference that he didn't expect to see Rondo in a Mavs uniform ever again.

"We're moving forward. We've got a series to win. We've got to win Game 3 with the guys we have," Carlisle said.

Game 3 of the series is Friday at 6 p.m. in Dallas at the American Airlines Center.