Parents warned of abduction attempt near Rowlett school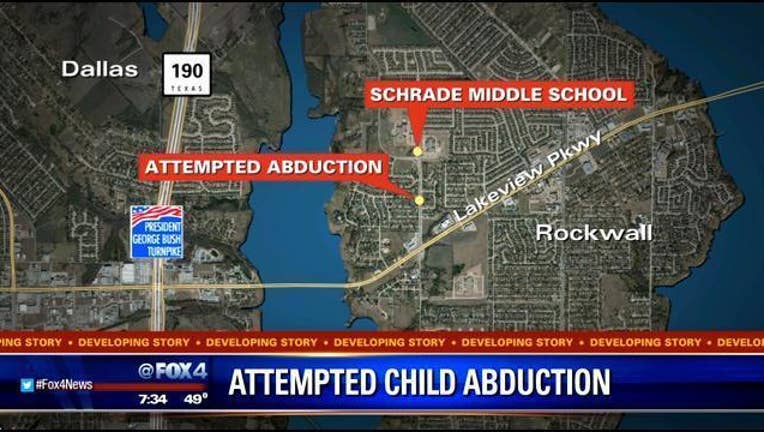 Police in Rowlett are looking for a man who tried to lure a child to his truck.
It happened while the child was walking on Chiesa Road near Shrade Middle School Friday afternoon.
Police said the man got out of his truck and yelled at the child to get in, but the child ran away.
The suspect was driving a maroon truck with a wavy gray line decal on the driver and passenger doors.
He was described as a Hispanic male between 30 and 40 years old. He also had short black hair.
Anyone with information should call the Rowlett Police Department.