Old East Dallas crane collapse: Jury returns $860 million verdict against real estate developer Greystar
DALLAS - A jury has returned an $860 million verdict against Greystar real estate developer for the 2019 Old East Dallas crane collapse that killed one woman.
The verdict is $160 million more than the amount asked for by Smith's family.
The Dallas jury spent hours deliberating whether or not a multi-billion-dollar real estate developer or one of the largest crane companies in the nation should have to pay millions in damages.
The mother and father of a 29-year-old woman killed when a crane collapsed on her Old East Dallas apartment during a severe thunderstorm sued the companies. 
After hearing closing arguments until around 8 p.m. Tuesday, the jury began deliberations at 9:30 a.m. Wednesday and reached a verdict shortly after 4 p.m.
Mother of Old East Dallas crane collapse victim testifies about learning of her daughter's death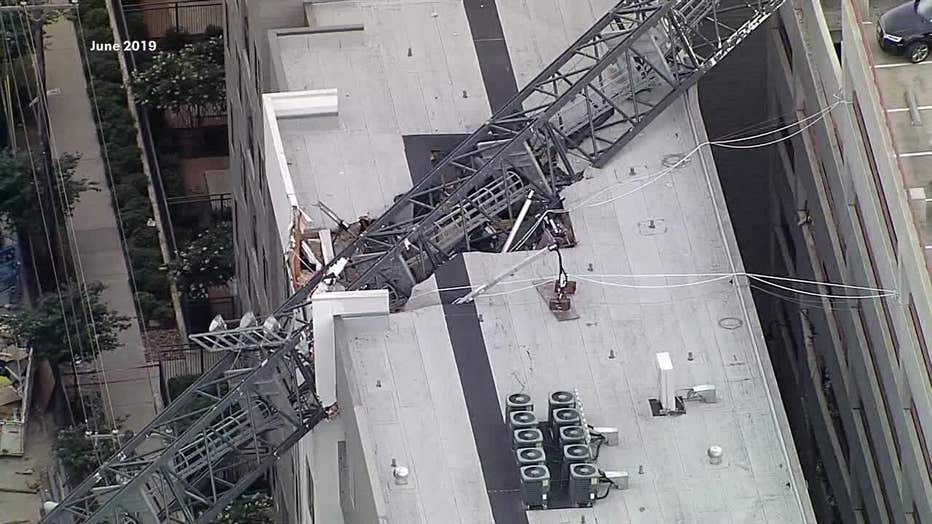 The attorney for Kiersten Smith's mother argued that Greystar, a global real estate development company, was negligent for allowing the crane's inspection to lapse, having rusty bolts on the crane and installing a sign on top of the crane in violation of OSHA standards. The jury agreed.
Attorney Jason Itkin also argued that Greystar was responsible for the operator, who had worked more than 80 hours that week, not leaving the crane in weathervane mode despite severe weather being forecast days in advance. 
Greystar's attorney argued that the crane and operator were the responsibility of Bigge Crane and Rigging, one of the largest businesses of its kind in the country. 
Bigge's attorney argued that the company simply had a contract, and that contract made both the crane and crane operator the responsibility of Greystar.  
However, the jury did not award any damages against Bigge Crane.
Itkin asked for zero in damages for Smith's pain and suffering so her mother could have peace that a jury concluded she did not suffer when she died. But he also asked for $12,006 in punitive damages, the amount that is meant to be a punishment to the company. He said that number holds more significance than a huge judgment because Smith's apartment number was 12006.