Observation wheel could be added to Dallas skyline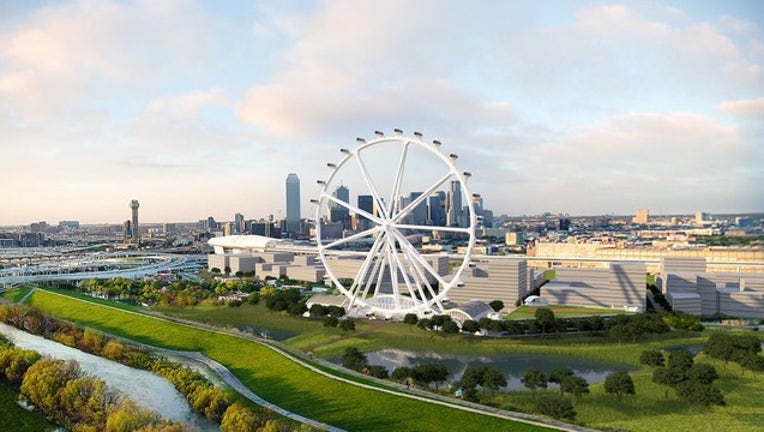 A company wants to build a 500-foot tall Ferris wheel on the banks of the Trinity River in Dallas.
The observation wheel would be called the Texas Odyssey. It would be in the Cedars neighborhood just south of Downtown Dallas.
Planners are comparing it to the London Eye with enclosed capsules to carry people. The site would also have dining, an outdoor performance venue and an education center.
"I'm excited for the residents of District 2 and everyone that will experience this year-round attraction," said Deputy Mayor Pro Tem Adam Medrano. "This will be a great compliment to the years of revitalization and investments in the Cedars Neighborhood. This project along with the upcoming high-speed rail station, which will open directly adjacent to the Texas Odyssey and the Dallas Water Gardens, will be tremendous assets to the city of Dallas."
The proposed wheel would be twice as tall as the Texas Star Ferris wheel in Fair Park that stands at 212 feet tall.
There is no expected date for when construction would begin.