NTSB to investigate deadly Fort Worth winter weather pileup on I-35W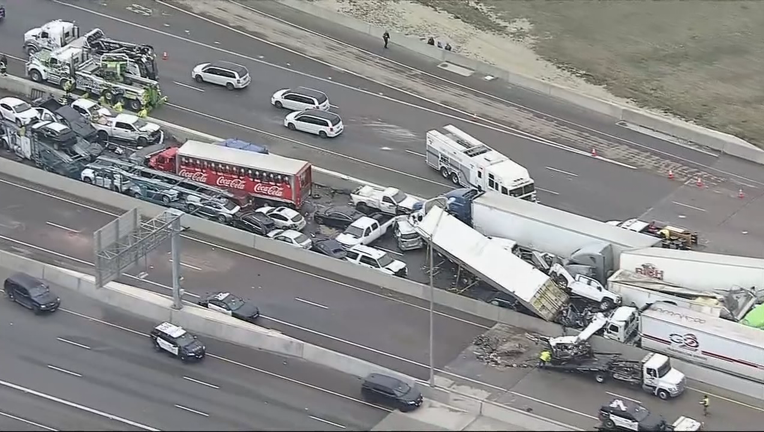 FORT WORTH, Texas - Federal investigators will look into last week's deadly winter weather pileup on Interstate 35W that involved more than 100 vehicles.
The National Transportation Safety Board will focus on whether the TEXpress lanes were treated for ice.
Six people died after a series of crashes involving 135 vehicles on the interstate during icy weather on the morning of February 11.
Fort Worth police are also investigating the crash.
The agency that manages the lanes said pre-treatment began days before the pileup.
RELATED: 
6 dead, dozens injured in I-35W pileup in Fort Worth involving 135 vehicles
Victims identified, survivors recall terrifying scene as cars piled up in Fort Worth