Two Northlake police officers hurt in crash with 18-wheeler
ROANOKE, Texas - Two North Texas police officers are recovering after being hospitalized because of a crash with an 18-wheeler. 
The crash happened around 9 a.m. Thursday in the town of Northlake. The officers were working a wreck on Highway 114 near Texas Motor Speedway when a big rig driver crashed into their two cruisers and a pickup truck. At one point, one officer was pinned in his vehicle. 
No doubt, slick roadways played a part in the crash injuring two officers. But a detailed investigation is underway to recreate and determine exactly what happened.
The mangled patrol cars give a glimpse into the force involved in the impact.  
"Fortunately, they were both inside their vehicles, and their vehicles protected them," said Northlake Police Chief Robert Crawford. "If they'd been outside of the vehicles, I don't think we'd have our officers here with us today."
Officer Thomas Martinez, 47, has been with Northlake PD for three years and 13 years overall in law enforcement. His vehicle was crushed beneath the semi, and he had to be pulled from the wreckage. He was admitted to the ICU for observation at Baylor Scott & White in Grapevine.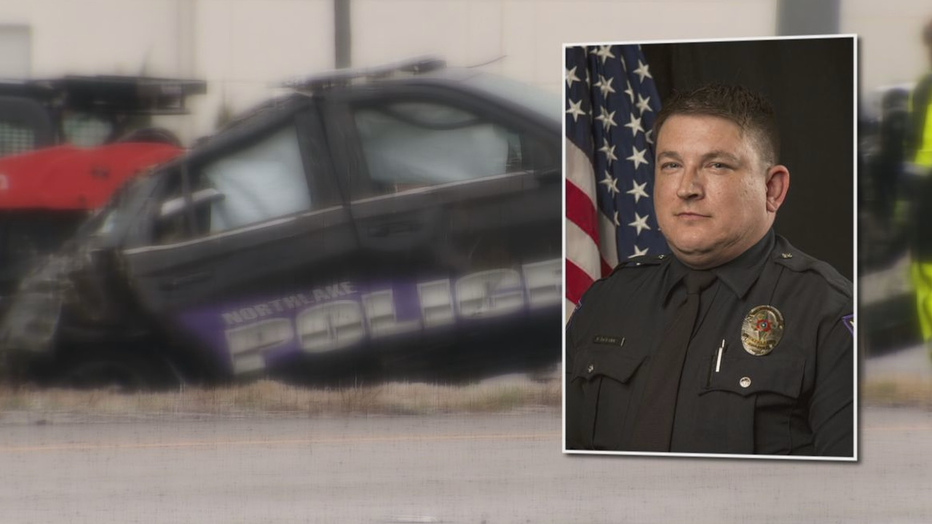 Matthew Koeper, 38, has been with the department for nine years. He was treated for minor injuries and released.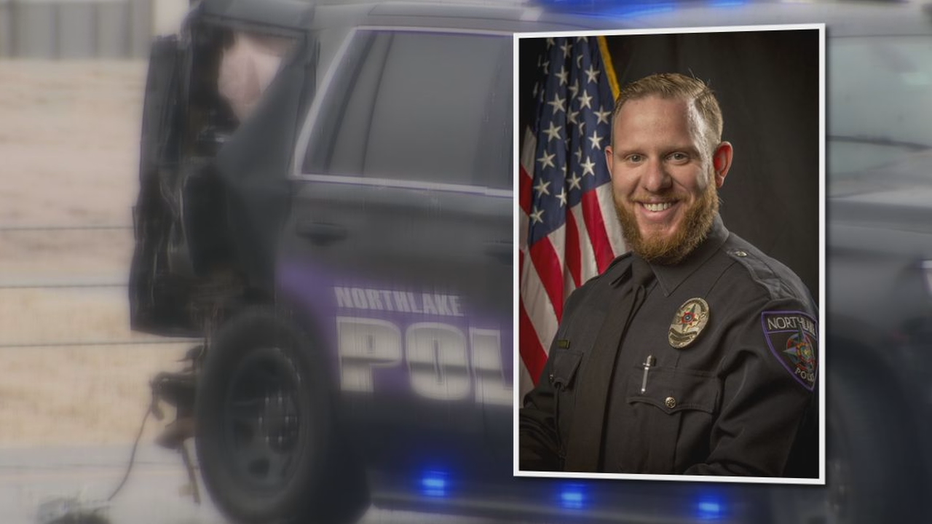 "I went to the hospital right after the accident. I spoke with both the officers," Crawford said. "They're both cognizant, both have all their faculties about them, so they're doing well."
Investigators poured over the crash scene for hours before the patrol vehicles were removed.
State troopers are handling the investigation as they try to determine exactly what caused the semi-truck driver to lose control.  That driver is also hospitalized.
Chief Crawford pointed out road conditions obviously played a part.
"The biggest factor is the ice on the road," he said. "TxDOT has been doing a great job putting down the brine and sand and everything. But when vehicles are going faster than their loads can carry, then you're going to have accidents."
The chief said another vehicle with a Fort Worth woman inside was also struck. She was not seriously hurt.
RELATED: Ice forms on North Texas roadways, people urged to stay home