North Texas woman uses CPR to save man having a heart attack on walking trail
FORT WORTH, Texas - A North Texas woman is being called a hero after she used her CPR training from her work with the American Heart Association to save a man having a heart attack while they were on the same trail.
Brooke Berryman and her friend and workout buddy Lea were walking the Trinity River Trail in Fort Worth a couple of weeks ago when they came upon a man on the ground with a group of people around him. She says, clearly, it was a medical emergency. 
"She asked me, 'Should we go up there?' And my instinct was no, there's four people there," she recalled. 
Berryman is director of the Go Red for Women initiative with the Fort Worth American Heart Association. 
"But you never think it's going to be you. I'm like no, there's people there that got there before us. They don't need me," she said. "And my friend was the catalyst and said no, they do."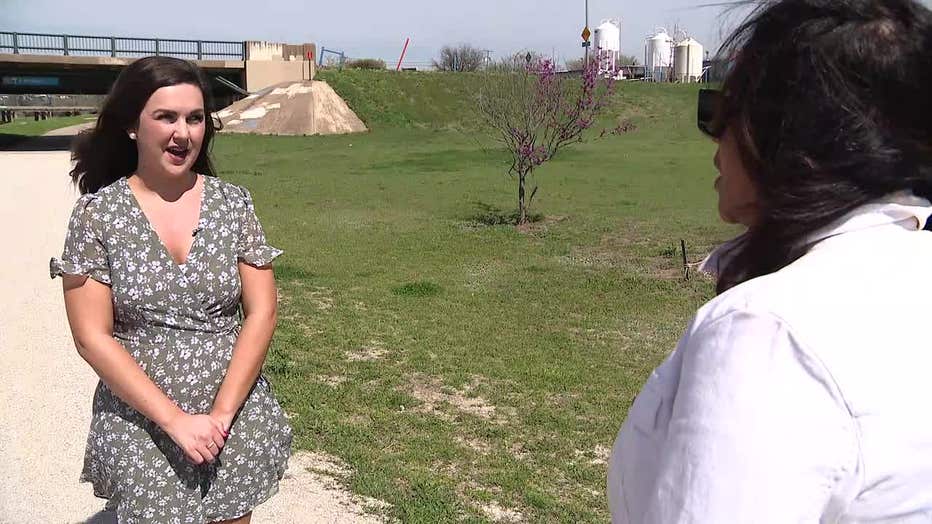 Berryman quickly took over and started CPR until paramedics arrived. The man who had suffered a heart attack while riding his bike prefers to remain anonymous. He is now home recovering.
"Everyone was like, 'You're a hero!' And I'm like I'm not a hero. Anyone can do this," she said. "That's the message. Anyone can do this."
Returning to work, Berryman's real-life ordeal gave her a passionate perspective in an outreach event she helped plan. Business executives at a luncheon got a full hands-on demonstration in the very technique she used just days earlier.
"Where these people in the red dresses and suits could come and learn this life-saving skill, so I was definitely hurting people in that direction with a newfound passion," she said.
Berryman has been an American Heart Association professional for two years. And for two weeks now, a hero in the eyes of some sharing her message.
"That's the message you have to feel," she said. "You have to feel what if this was me? What if this was my dad? Wouldn't you want the people to know?"