North Texas Food Bank volunteers spread the love on Valentine's Day
Food insecurity is a real concern in North Texas, but volunteers at a local church are making sure families have plenty of support and healthy food.
Dozens of volunteers at Dallas West Church of Christ showed up early on Tuesday.
"Good morning, Happy Valentine's Day," said volunteer Eloise Wyne.
Two Tuesdays a month the church partners with the North Texas Food Bank distributing food to anyone in need, no questions asked.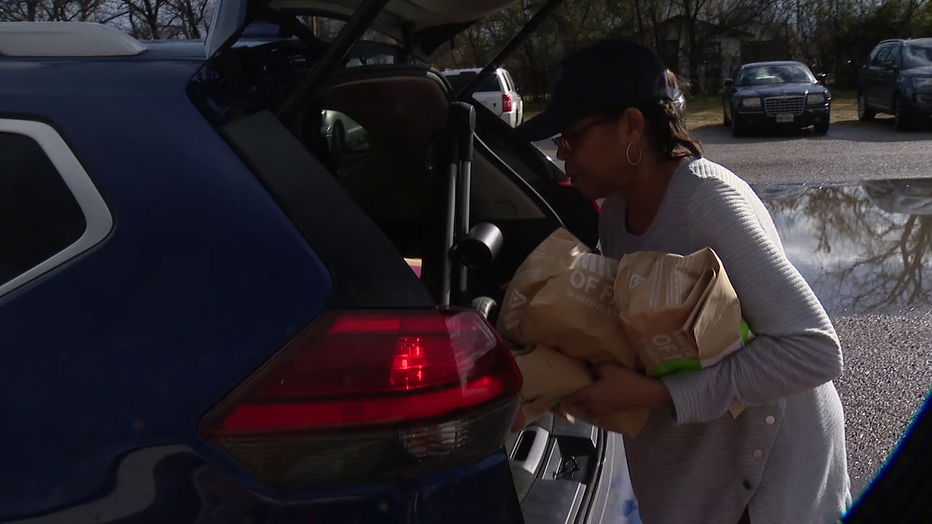 This is the first major food distribution since the ice storm and volunteer Gary McMillan is seeing numbers climb.
"We generally have 400 families come through each time we do this and the number is even getting higher here. So even in the rain, we can pass out food to those who are in need," said McMillan.
Many of the people receiving food at the giveaway gave thanks for the opportunity.
"First time for me here and I hear about it from my friend. I think this is very good for everyone," said Sam Morsy.
The work is very much needed.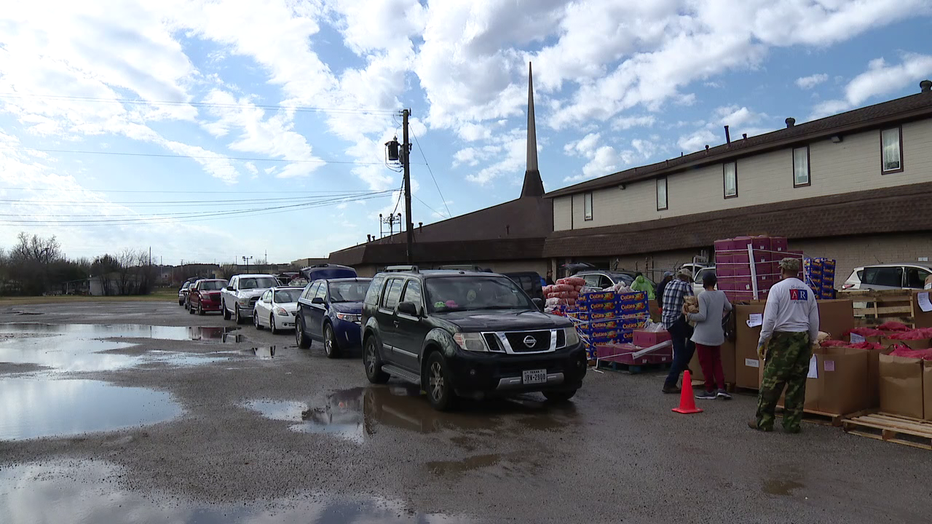 Volunteer Rufus Jenkins picks up and delivers food to neighbors in need.
"There's a lot of people hungry in the United States," said Jenkins. "Some people don't know about these things and some people not able to go ahead get it."
"We have potatoes, carrots, we have cakes and pies. We have a whole lot of quality food," said McMillan.
The quality food and the dedicated volunteers are ready to help any day of the year.
"Valentine's. I would be at home with my sweetheart, but hey, I am out here serving and helping the people," said volunteer Dr. Pat Stevens.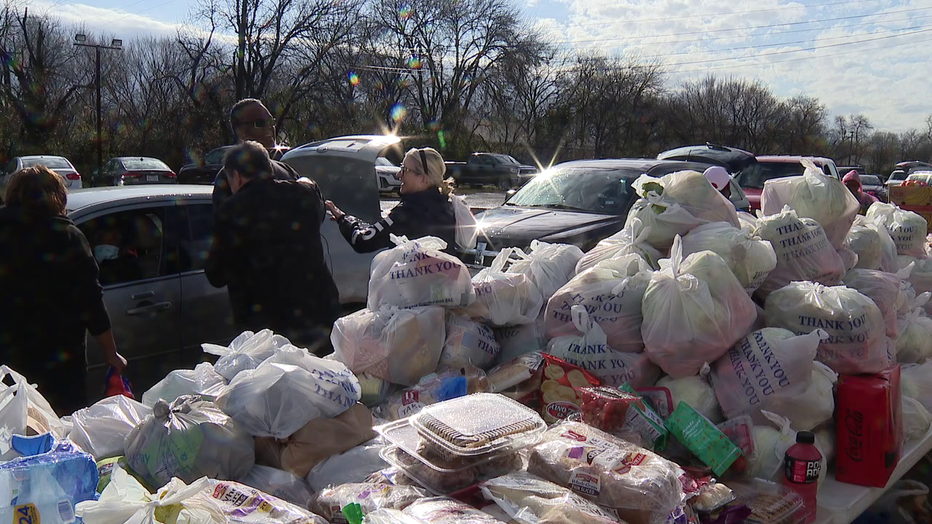 North Texas Food Bank Mobile Distributions
Wednesday, Feb. 15 
Fannin County Multipurpose Complex700 FM 87, Bonham9a-11a
Foundation of Life2003 E Ennis Ave, Ennis9a-11a
Friday, Feb. 17
CrossRoads Covenant Church647 E. Pleasant Run Road, DeSoto9a-11a
Saturday, Feb. 18
Mt B Zion Baptist Church207 Highway 309, Goodlow9a-11a
First Red Oak320 East Ovilla Road, Red Oak9a-11a
Community Missionary Baptist Church DeSoto115 W. Beltline Road, Dallas9a-11a
Mt Zion Baptist Church of Sandbranch129 Burns Drive, Seagoville9a-11a