Petition to change Keller High School's mascot garners thousands of signatures
KELLER, Texas - Some people are demanding that Keller High School change its mascot.
Advocates of the change spoke out Monday night during the Keller Independent School District's board meeting. They argued the name Keller Indians is offensive.
A decision has been put on hold, but it has ignited a debate among parents and students.
The board of trustees discussed the mascot Monday night, but they are far from making a decision. They say the community should decide whether the Keller sports teams should retain the Indians as their mascot or make a change.
Senior Night for the Keller High School baseball team is an honored tradition.
And for many parents on the team, the district's mascot is right at the center.
But the 35,000 people who signed a change.org petition call the Keller Indians mascot racist and offensive. It was started by high school students in Keller.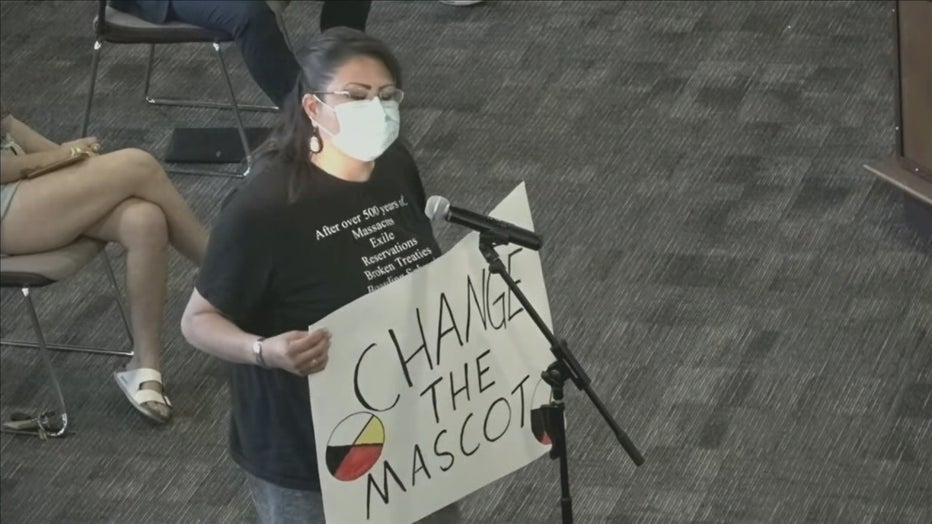 The board of trustees listened to public comment from those pushing for the change and reflected on how to proceed. But Superintendent Rick Westfall says it's too late in the school year to begin the formal process of seeking community input and forming an action committee.
"I would request that we do not start any formal process until this coming September," he said.
But Trustee Craig Allen says the discussion is already overdue.
"We need to lead our district into the 21st century and get on board with what is the right thing to do," he said.
The board did agree they want to hear from the community.
"A race or nationality should never be a mascot. Mascots are easy targets, easy to make fun of, easy to demean. When you depersonalize a person or a group, they are easy to dismiss," said Wendel Withrow, a Keller ISD parent.
Another resident said a lot of people do not understand the intergenerational trauma that indigenous people carry.
"I'm a student of Keller High and my voice matters. Get rid of the Keller High School Indians mascot," said Jordan Hoyt, a student.
The superintendent told the board he would keep them updated on the process, but he did not give any kind timeline on when that process would begin.