New Miss Texas celebrates pageant win with Whataburger feast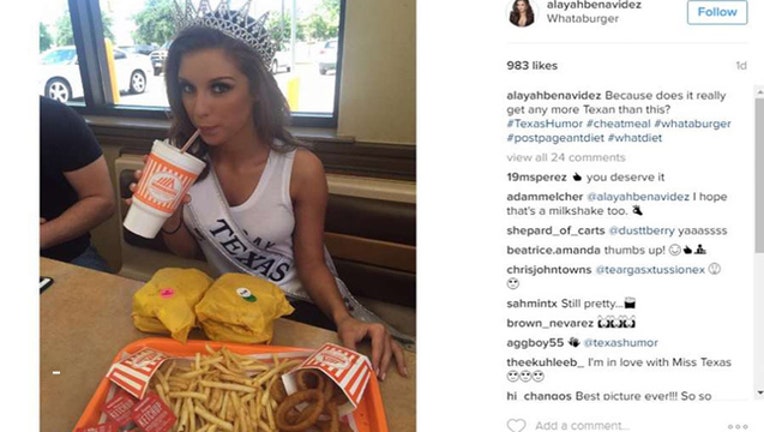 The winner of this year's Miss Texas beauty pageant made sure to embrace the "Texas" part of the title.
In true Texas fashion, Alayah Benavidez celebrated her win at a San Antonio Whataburger.
Benavidez, 20, posted an Instagram photo of herself at the Whataburger, wearing her tiara and sash. In the picture, she is drinking soda from a large Whataburger cup, and in front of her are four burgers, an order of onion rings and pile of fries that took up half her tray.
"Because does it really get any more Texas than this?" she posted in the caption.
 No, it doesn't, Alayah.
After her Miss Texas win, Benavidez will compete at the Miss United States pageant on Aug. 5 in Las Vegas. She previously won Miss San Antonio Texas Teen USA 2013 and Miss San Antonio United States 2016.