New Dallas streetcar unveiled ahead of April launch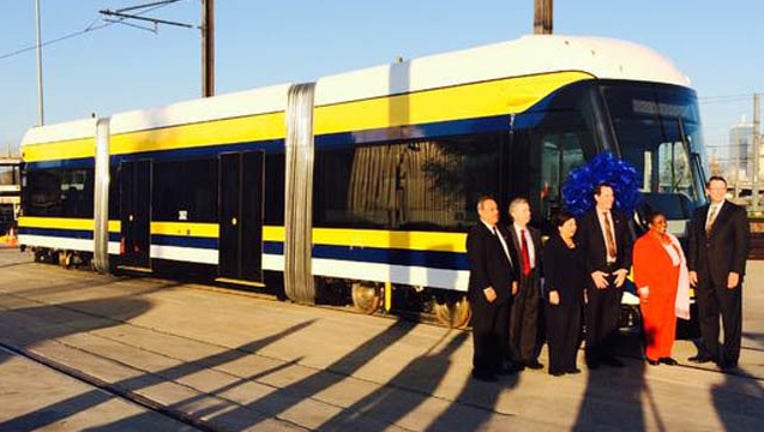 Dallas is one step closer to launching a new transportation service to Oak Cliff.
Officials unveiled a new U.S.-made streetcar Monday, just a few weeks ahead of the launch of service.
The custom-built car seats 34 people and can hold nearly double that with standing riders. the streetcar was paid for by a $23 million dollar federal grant.
Its 1.6 mile service route will connect downtown Dallas with Oak Cliff, with plans to extend the line in the future.
For now it will run from a stop near Union Station and end by Methodist Dallas Medical Center.
There's no cost to ride the streetcar, which will offer service Monday through Friday with four stops when it opens on April 13.