Navarro County Health Director Dr. Kent Rogers dies from COVID-19 complications
CORSICANA, Texas - Navarro County Health Director Dr. Kent Rogers died from COVID-19 complications Saturday afternoon.
Dr. Rogers first posted about testing positive for COVID-19 last month, and a post on his Facebook page Saturday confirmed he passed away at 2:01 p.m.
Rogers was loved for decades in the community, so much so a statue was dedicated in his honor last year.
Leaders said his passion to help keep people safe will be what he's remembered for. 
A man so loved by his community, he lived to see them dedicate a statue in his honor. 
The statue of Dr. Rogers looked different from a year ago, as it now has a facemask, representing his early safety warnings during the pandemic, and flowers at his feet after people learned of his death due to COVID-19.
"We really have lost our commander in chief in the fight here locally against COVID-19," Corsicana Fire Chief Paul Henley said.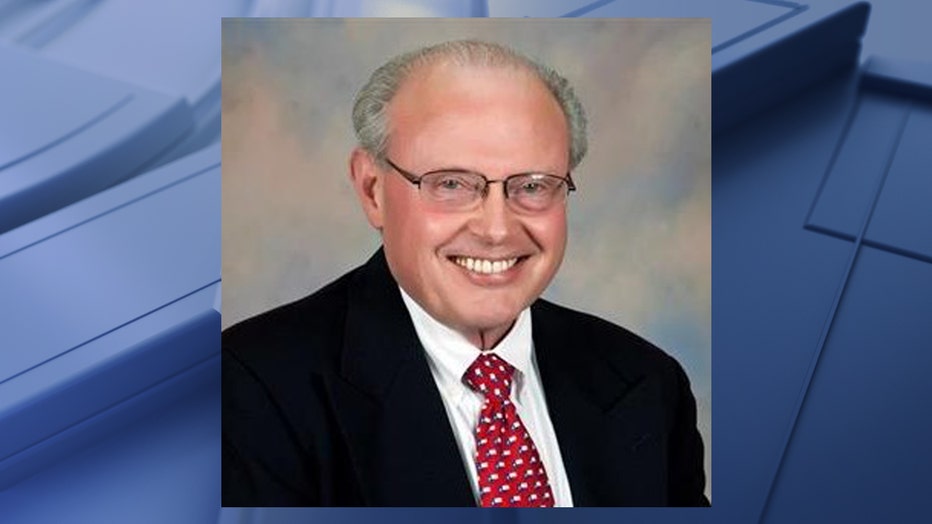 Navarro County Health Director Dr. Kent Rogers
Rogers was diagnosed with COVID-19 a few weeks ago. 
Henley said it was the same day he was scheduled to get the first dose of the vaccine. 
"We would always turn to him for wisdom, because he has the experience, the knowledge, and the passion," Henley added.
Even though he was hospitalized, Rogers didn't miss any COVID-19 meetings. 
"We do them about two times a week. The last time he participated, he was in the hospital, and he still called. That was the kind of guy he was," Navarro County Judge H.M.  Davenport said.
Davenport knew Rogers for decades.
Rogers was even his family's doctor. 
He was known for being on the sidelines at Corsicana High School football games.
Dr. Rogers was chief of staff at the regional hospital and served on the school board for more than 20 years. 
"He loved Navarro County, he loved the people, he worked with here," Davenport said.
A few weeks ago, the county became a vaccine hub. 
So far, they have vaccinated 2,000 people, and 8,000 more are on the waitlist. 
"None of it would have been possible without Dr. Rogers, and his influence, and his input, and his wisdom," Davenport added.