Murder case prompts FBI to conduct more searches in southern Dallas County
WILMER, Texas - There was a heavy law enforcement presence Tuesday at the site where the remains of a 23-year old Seattle woman were found last week.
Video from SKY 4 Tuesday shows FBI and other law enforcement combing through brush and a wooded area near Wilmer, just south of Dallas.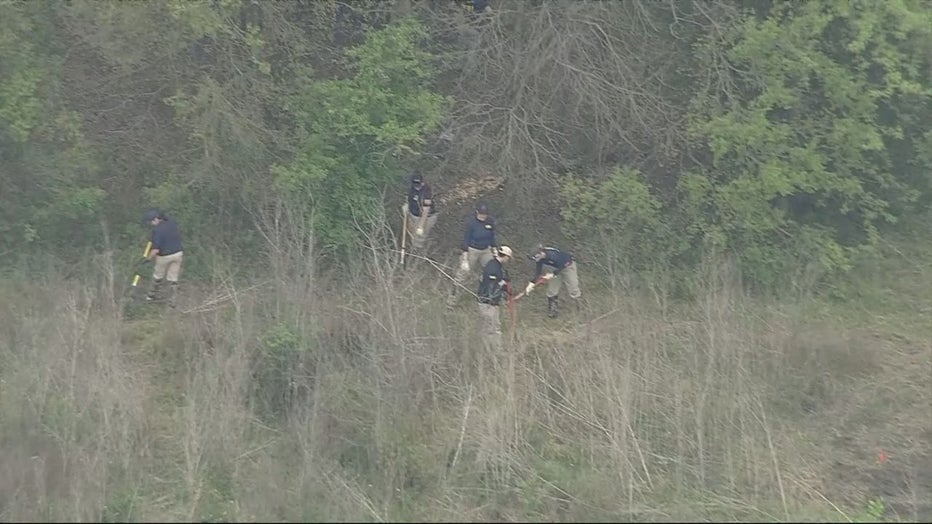 Police were vague when asked about this new search. They only said they are following up on the death of Marisela Botello Valadez after she vanished in October.
Two people have been arrested. Another remains on the run.
FOX 4 spoke to Botello's aunt, Dennesly Castillo, last fall when the family was still desperately looking for her.
"She's a smart girl," Castillo said. "If she had the access or ability to get ahold of us, she would've done that already."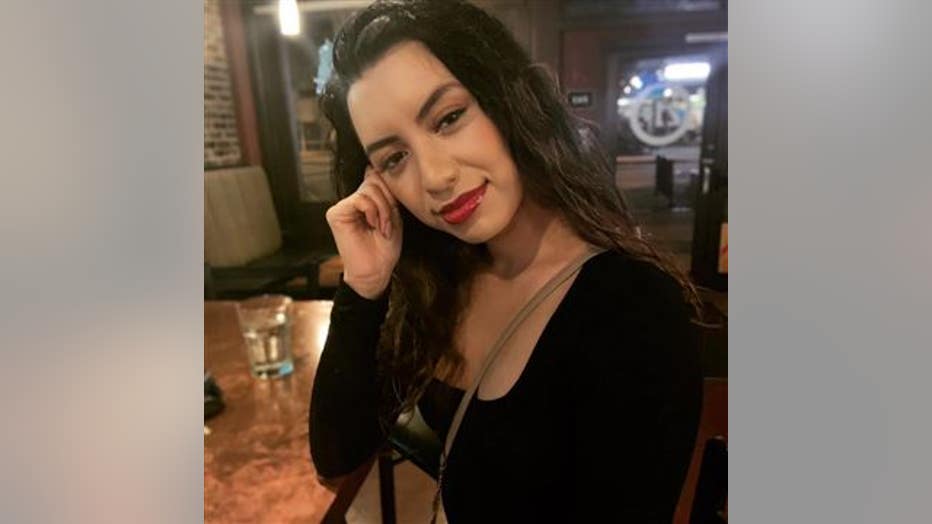 Dallas police did not give any more detail as to why they were out there or what they may have found. They would only say they're following up on the investigation into Botello's death.
FOX 4 spoke to a woman by phone she says she's the one who found Botello's remains. She did not want her name used.
"I didn't know who it was or what had happened," she said. "But once I found out, I was just heartbroken and so sad for her but thankful that I came across there because I can't imagine how her family feels."
Botello's ex reported her missing after she didn't come home during a trip to Dallas. Her family says she went out in Deep Ellum alone on Oct. 4. She was last seen leaving a bar with a man believed to be Charles Beltran.
Beltran was initially a person of interest, but Dallas police have since named him a suspect, along with Lisa Dykes and Nina Marano. Both women were recently arrested in Florida.
According to an arrest warrant affidavit for Marano, "a search of Beltran's and Dyke's residence revealed that the carpet had been cleaned, but streaks of brown and red color, the appearance of blood, were underneath the carpet."
The blood was a match for Botello.
A hair sample found in Beltran's Audi also appears to match the victim.
Cell phone records put all three suspects and Botello together at Beltran's Mesquite home the last day she was known to be alive.
Records also show Dykes and Marano traveling to the area Botello's remains were found.
Police say all three suspects have been uncooperative and moved out of their homes after Botello disappeared. They are still looking for Beltran.
PREVIOUS STORY: Body of missing Seattle woman found in North Texas; 2 suspects at-large, woman arrested in Miami