Three people in custody, no injuries after shootout in Mesquite's Town East Mall parking lot
MESQUITE, Texas - Mesquite police took three people into custody and recovered two guns after some of those people got into a shootout in the parking lot of Town East Mall. The parking lot was full of cars at the time.
Despite a shootout in a packed mall parking lot, shoppers are thankful no one was injured. 
It was a chaotic scene just after 4 p.m. Thursday in the mall parking lot
Investigators say officers were already in the area on a burglary investigation. They were there because there had been a rash of catalytic converter thefts from cars and trucks. Then, they heard gunshots.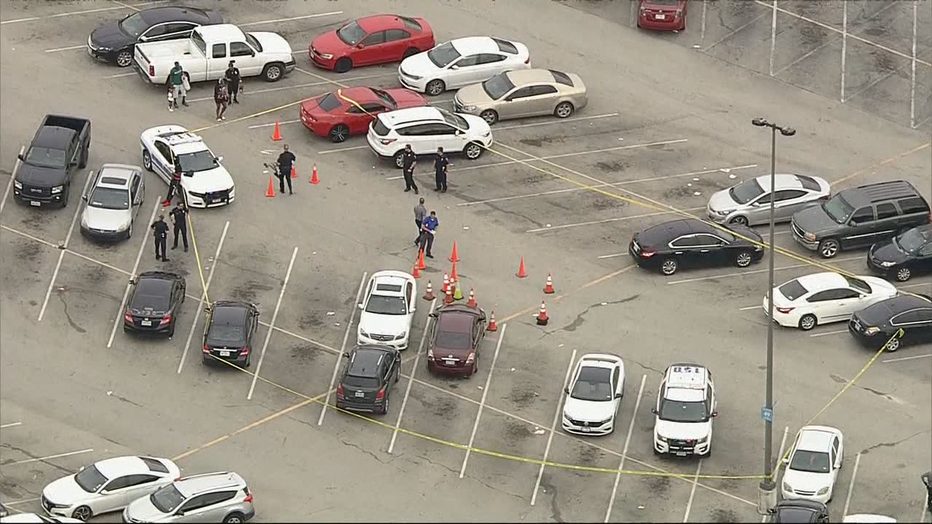 When police got on the scene, they detained multiple people. Two men and a woman were taken into custody. Officers also recovered a rifle and handgun. 
Even though a shootout happened in close range to other people, the only physical damage done was to at least one vehicle. 
Those who witnessed it are just thankful for safety. 
"I was thinking, 'Lord, don't let them kill my kids. Don't let them shoot my kids,'" said one woman who did not want her name used. 
Police have not given a motive for why the shooting happened.