Mother charged with capital murder in deaths of 3 children in Italy, Texas, family says
ITALY, Texas - A 25-year-old woman has been charged with capital murder for the deaths of three children in Italy on Friday. Family members say she was the mother of the kids who were killed.
Shamaiya Deyonshana Hall is behind bars on three counts of capital murder. She is being held on $2 million bond on each charge.
The Ellis County Sheriff's Office is investigating the murders of the three children in an attack that also injured two other children in a town of about 2,000 people.
RELATED: 3 children killed, 2 hurt in Italy, Texas
Child Protective Services went to the home on Harris Street, which is right across the street from Stafford Elementary, for a home visit. No details were released about what led CPS to visit Hall and her kids
During the visit, the CPS worker decided to remove the children from the home. The worker then called 911 at about 4 p.m.
An Italy Police Department officer was called to the scene, where they found five critically injured children inside the home.
Three children, a 6-year-old boy and a 5-year-old boy and girl who were twins, were pronounced dead at the scene.
A 4-year-old boy and 13-month-old girl were taken to hospitals in Dallas and Fort Worth.
"Three deceased victims were found inside the home. All victims were children. Two children were taken to local hospitals. Suspect is detained," Ellis County Deputy Jerry Cozby said during a press conference Friday.
Hall was taken into custody, but authorities have not released details about the arrest.
A records search reveals Hall has a criminal history. She has served prison time for property crimes and has several assault convictions.
Family members say Hall is the mother of the five children involved.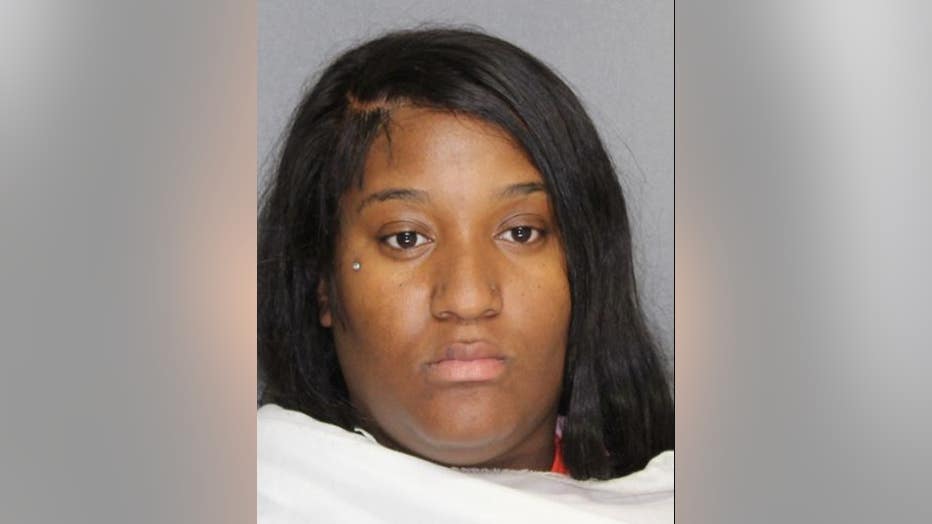 Rayla Morrison is a relative of Hall. She's now asking what caused these senseless killings.
"I don't know, but things can happen in life that we don't always are made abreast of," Morrison said. "Everybody can have their own, you know, thought process about what could have happened, but we can't undo what has happened, but what we can do is we can come together and pray and try to make the community a better place to live."
Saturday, a sliver of crime scene tape remained outside the home with toys scattered across the property.
A bitter reminder of the three children whose lives were taken and the two children who will never be the same.
"So, certainly, I know, that the only person I know to go to is God. I don't know nobody else to go to. I can only go to God because he has healing. Only God can heal us from this," Morrison added.