Missing Everman 6-year-old: Police have found no evidence to suggest Noel Rodriguez-Alvarez is dead
EVERMAN, Texas - Everman police said tips are still coming in for the disappearance of 6-year-old Noel Rodriguez-Alvarez, who has not been seen since November 2022.
Police continue to say they've found no evidence that Rodriguez-Alvarez is not alive.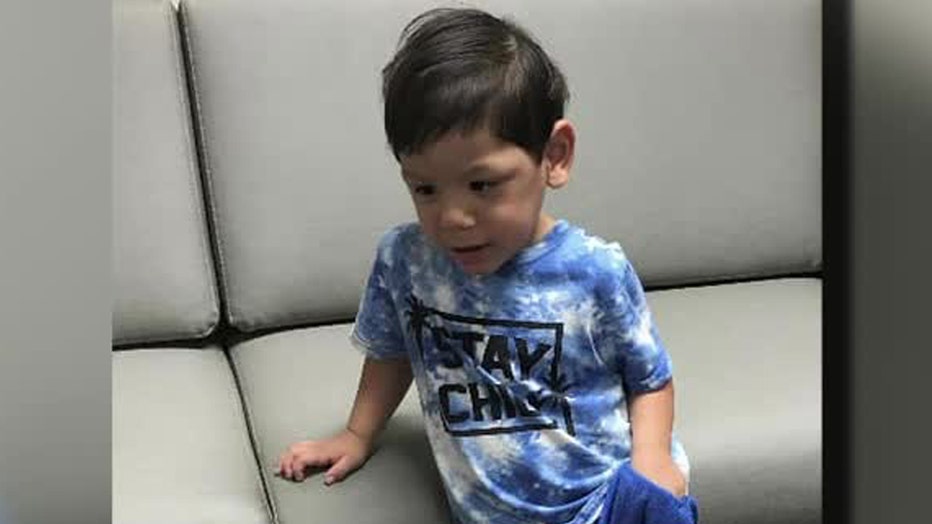 A felony warrant is now issued for the missing boy's mother and her husband, who are believed to be in India, after police said she gave them false information regarding her son's whereabouts. 
Everman's police chief released more details Friday about how the search at the home where they lived has intensified.
He said a freshly poured concrete porch at the residence, paid for by Rodriguez-Singh, had become a focus.
Investigators, with a search warrant, drilled through and beneath that concrete slab Thursday night using special sonar technology equipment.
The chief said, though suspicious, there was no discovery that would lead them to Rodriguez-Alvarez.
"Ultimately our teams, did not locate any evidence as a result of that dig that would lead us to finding Noel. We have obtained arrest warrants for Cindy Rodriguez-Singh and Arsnu Singh for abandoning or endangering a child, which is a second-degree felony in the state of Texas," Everman Police Chief Craig Spencer said. "We are in the process of working with our federal partners and locating these fugitives."
In the days since the investigation began, police released photos inside the converted shed where the family lives behind an Everman home.
The property owner, landlord, and friend of the family is still cooperating with police. The FBI and other federal agencies are actively assisting in the case.