Arrest made in 2021 Ellis County crash that killed man and his son
FERRIS, Texas - A contract attorney for multiple cities has been arrested by the Texas Department of Public Safety for a 2021 crash that killed a father and his young son.
Michael Halla has been charged with two counts of manslaughter. After only spending one night in jail, Halla has bonded out.
The crash happened back on November 17, 2021, when investigators said Halla hit and killed 36-year-old Edward Beltran and his 5-year-old son, Ethan, who were both from Ferris.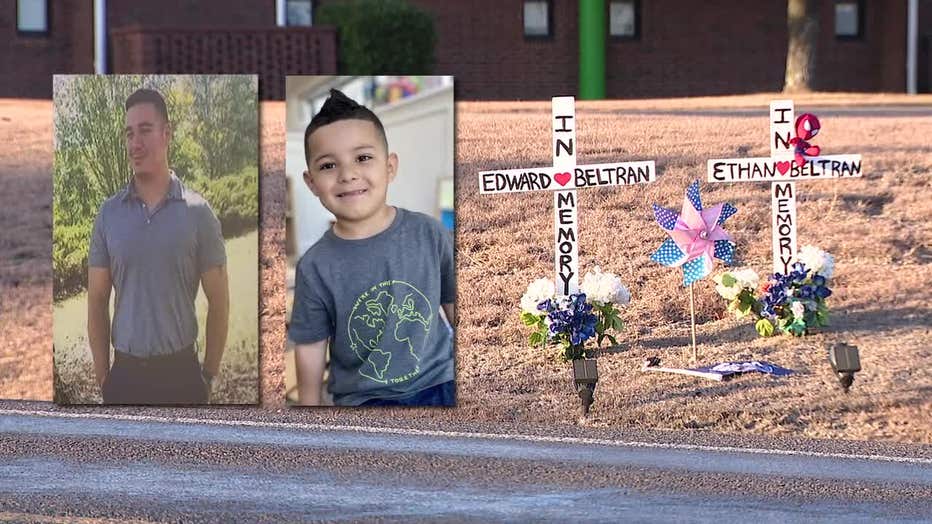 It took 14 months for charges to be filed, leaving a Ferris family frustrated. 
"I always thought that we would spend our life together. We did in some sort. It was very short lived, 
but it's God plan," Olivia Beltran said.
When Olivia met her husband in high school, it was love at first sight.
She was 14 at the time and knew instantly Edward was her forever, but she never imagined she would be living a half-empty home for the last 14 months. 
"We have never been without each other ever, so you can imagine in 2021, when that hits, it was devastating in a lot of different ways," Olivia said.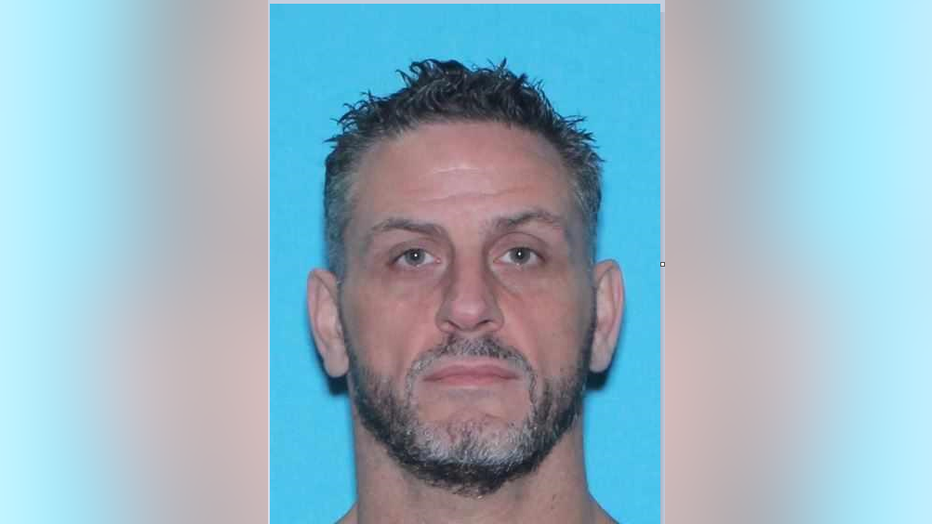 Back on November 15th, 2021, Edward and Ethan were killed while crossing Highway 664, just steps away from their Ferris home.
The family of five was playing basketball at an elementary school across the street. 
Just before dusk, Olivia, Edward, and their three children were heading back to the house. 
"We got to the street to cross and they didn't make it," Olivia said.
It's a memory the grieving mother and widow tries to block out. 
All she said she remembers is hearing the collision. 
"I see my husband and then I'm screaming, 'Where is Ethan? Where is Ethan?' Someone found him a few feet away from my husband," she said. "It was very traumatic because it just happened so fast."
READ MORE: Suspected drunken driver crashes into Fort Worth home
For Olivia, the investigation required patience. 
Fourteen months after the crash, the Beltran's received justice. 
DPD arrested and charged 52-year-old Halla, of Lancaster, with two counts of manslaughter Thursday evening.
According to the Ellis County Press, Halla was identified as the driver the night of the crash. He was reportedly on his way to a city council meeting, but he was released pending the outcome of the investigation.
Troopers determined after a thorough and comprehensive investigation that Halla was driving his Ford Explorer recklessly when he struck Edward and his son. 
Halla is a contract attorney for the city of Ferris and eight surrounding municipalities. 
According to the State Bar of Texas website, Halla primary practiced out of Dallas. 
Friday, no telephone number was listed. 
"We had so many hopes and dreams and aspirations of getting out of Ferris, and right now, we are stuck here," Olivia said.
Olivia now must face two white crosses every time she pulls out of her Ferris neighborhood. 
Reminding her of Edward's motivating, loving, and protective personality, along with her only son, who she said was smart and loved to be a prankster. 
Even with the arrest, Olivia said the two spots at the dinner table can never be replaced. 
"We would talk about our days. We would go by one-by-one and everyone would talk about their day and what they were grateful for that day," she recalled.
According to the Ferris city manager, Halla has been contracted as a legal aide for about five years. 
Next week, the city of Ferris, along with the other city councils Halla worked for, have placed items on the agenda to suspend his services.