Mesquite substitute teacher charged after allegedly encouraging student fights during class
MESQUITE, Texas - A Mesquite substitute teacher seen on camera encouraging middle school students to fight is now facing criminal charges.
24-year-old teacher Natally Garcia of Dallas turned herself in to police on Monday and now faces four counts of Endangering a Child.
"I saw the video, I paused it multiple times because I was in utter disbelief. I thought it was a joke. I didn't think it was real. My brain couldn't comprehend what was going on, right?" said Betty Martinez, the mother of the student who recorded the video of the fights.
Martinez says her daughter was frightened inside of the classroom and secretly recorded the fight.
"I do not want this on record," Garcia can be heard saying.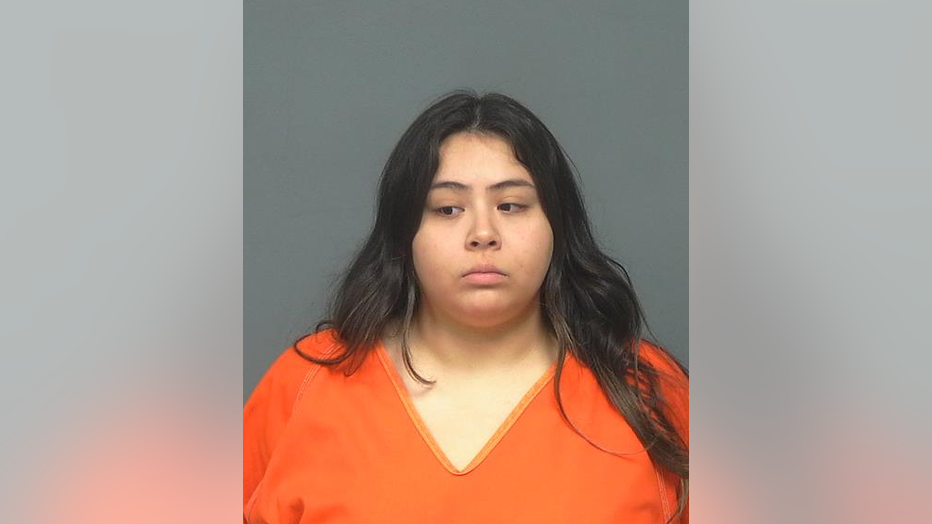 Mesquite ISD says the fights happened last Wednesday at Kimbrough Middle School.  
Mesquite Police Department Lieutenant Brandon Ricketts says there's no evidence Garcia has organized student fights in the past.
Garcia had been working as a substitute teacher for Mesquite ISD since March 6. She was fired on Thursday following an investigation by the school district.
Mesquite ISD released a statement saying it notified police about Garcia and the fights.
"Her actions are appalling and intolerable," said MISD in the statement. "We share the disgust that the families of students in this class must feel."
The video shows two separate fights in her classroom: one between two girls and another one between two boys.
It also shows Garcia instructing a student to monitor a door during fights.
"What I need you to do is stand by that door and hold it in case somebody comes in," Garcia said.
"Definitely trying to conceal her actions and actions that were going on in the class," said Lt. Ricketts.
"What the teacher did, the substitute did, was bad — but that influenced and encouraged other kids to be disrespectful, to be ugly," said Martinez.
Martinez says some students have threatened her daughter for recording video of the fights, but she believes her daughter made the right decision, leading to the teacher's charges.
"What you did was very disgusting and I wanted to make it clear. My daughter did not ruin your reputation as a substitute, as a teacher — she did not ruin your career. You ruined your own career," Martinez said.
There were no major injuries reported with the 12 and 13-year-old students involved.