Mesquite police searching for gunman who killed Lyft driver
MESQUITE, Texas - Mesquite police are asking for the public's help to find whoever may be responsible for shooting and killing a Lyft driver while he was transporting a passenger.
The passenger in the back seat was not hurt.
Police have very little to go on right now. They have no idea if this is road rage or something else.
The shooting happened Tuesday around 7:30 p.m. on I-635 near Town East Mall just before the exit to I-30.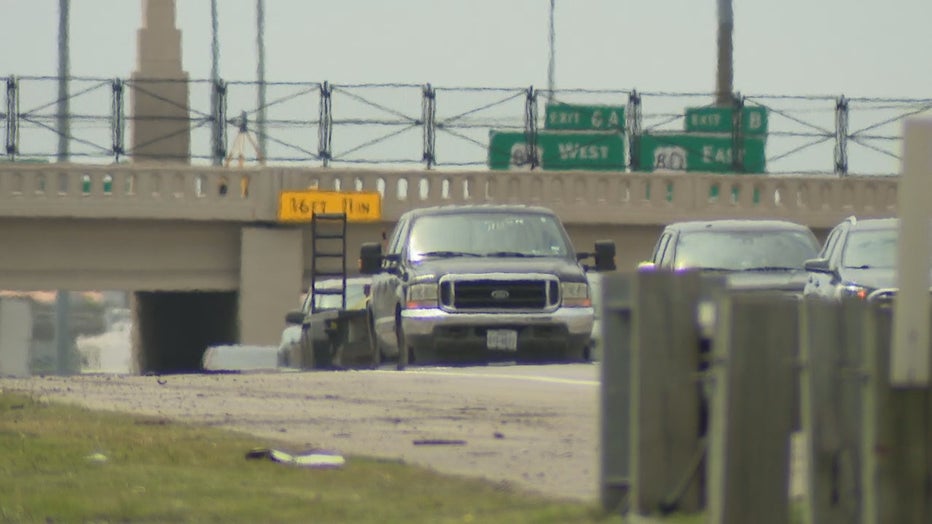 The 911 caller said he was a passenger in a Lyft car when his Lyft driver was shot by a passing vehicle on the ramp.
"A passing vehicle fired some shots into the vehicle, striking the driver," explained Mesquite Police Sgt. Mark Bradford. "The driver was able to get the car off the road, causing some damage to the car. Unfortunately, he passed away from the wounds he suffered from the gunshots."
The victim was 58-year-old Robert Douglas Berry of Granbury. He was a Lyft driver and was driving a 2020 white Kia Niro.
"It truly is a senseless, senseless act that actually happened to him," Bradford said.
Berry was heading north on I-635 after picking up a Lyft customer at a mesquite apartment complex.
"Because it's a Lyft, their routes are determined," Bradford said. "So right now, we're going back through and checking cameras along that route to see if we see a vehicle that might have been following it or an incident with it or just anything that can help us point to what the suspects may be or who they may be."
Bradford says there is no indication that there was any type of road rage.
"The passenger is doing all he can to help us. He's answering all our questions. He's working with us," Bradford said. "We're just trying to figure out what are all the relationships for everybody and just trying to figure out what is the beginning to this."
Anyone with information is urged to call Crime Stoppers at 1-877-373-847 or the Mesquite Police Department at 972-285-6336.
Crime Stoppers is offering a $5,000 reward.