Mesquite PD: Father killed two teen daughters before turning gun on himself
MESQUITE, Texas - Mesquite police say a father shot and killed his teenage daughters before turning the gun on himself.
Police officers responding to a shooting call at the home off Town East Boulevard made the discovery Monday night.
At this point, detectives are still trying to figure out a motive. Police say all three died from gunshot wounds.
The sisters both attended Forney High School. One of them was a sophomore. The other had just graduated high school on June 1.
It was inside a two-story home where police say 63-year-old Raymond Haydel murdered his two teenage daughters, Natasha and Alexa, before killing himself.
"We made entry into the home and found a 63-year-old male deceased from a gunshot wound," explained Mesquite Police Lt. Stephen Briggs. "Officers continue searching the residence and located a 17-year-old and a 16-year-old female. Both with apparent gunshot wounds and both deceased."
Darion and Lindsay Daily live two doors down. They watched throughout the night as police investigators processed the crime scene.
"It was blocked off, and they had it taped all off so we really couldn't see nothing," Darion said.
"It was shocking to hear what transpired," Lindsay said.
Police say someone heard the gunshots around 10:30 p.m. Monday and called 911.
Darion talked to the responding officer who made the discovery.
"He was like, 'I'm the one that had to kick the door in and see that.' And it was too late," Darion said.
Detectives are working to determine a motive. Police say it appears Haydel and the teens' mother were no longer together.
Both sisters attended Forney High School. A district spokesperson says 17-year-old Natasha just graduated. 16-year-old Alexa finished her sophomore year. A friend posted a picture of the sisters on graduation day.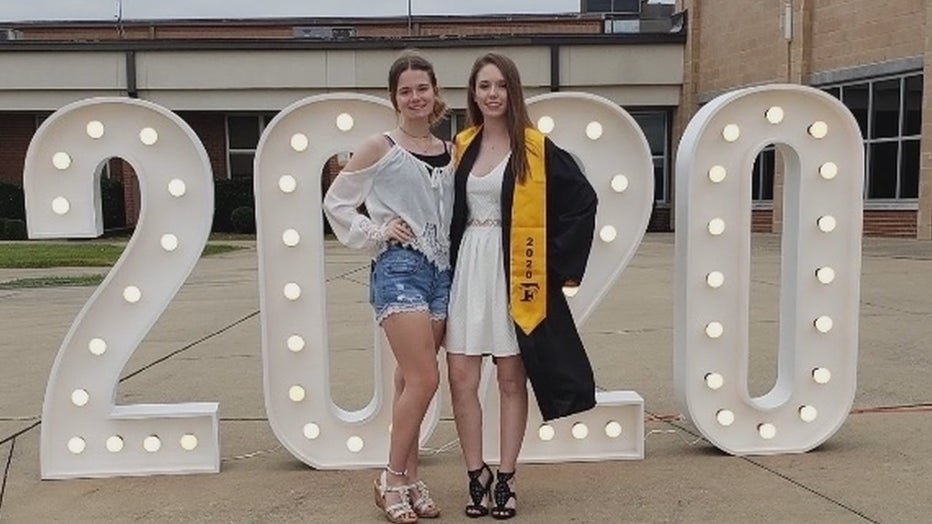 Both sisters were in the high school band. The district says grief counselors are being made available for any student or staff member who needs to talk.