Domestic violence suspect fatally shot after charging at Mesquite officers with knife
MESQUITE, Texas - Police in Mesquite fatally shot a suspect involved in a domestic disturbance Tuesday morning.
The man has been identified as 27-year-old Ashton Pinke. Mesquite police say two officers, one male and one female, responded to the call. It's unclear if both fired their weapons, but we're told both have more than 20 years of experience in law enforcement.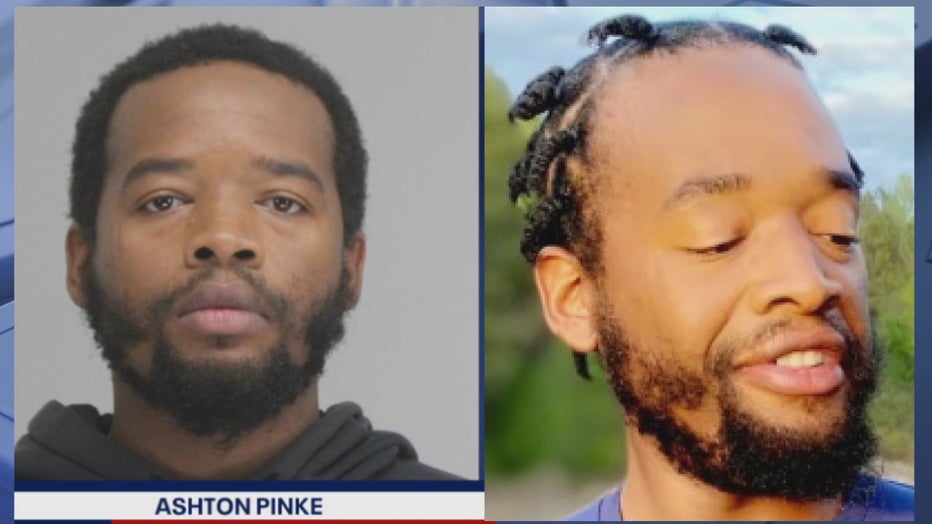 Some residents at the Audubon Park Apartments on Northwest Drive say they heard the gunshots and screaming outside around 8 a.m. and rushed to see what was happening.
"There was a lady screaming, and there was a guy laying on the ground," said neighbor Yonrico Bell. "And the paramedics looked like they were trying to resuscitate him."
It started with a call to 911 hang-up call Tuesday morning. Mesquite Police Sgt. Mark Bradford says the dispatcher could hear a violent commotion and screaming before the call was disconnected.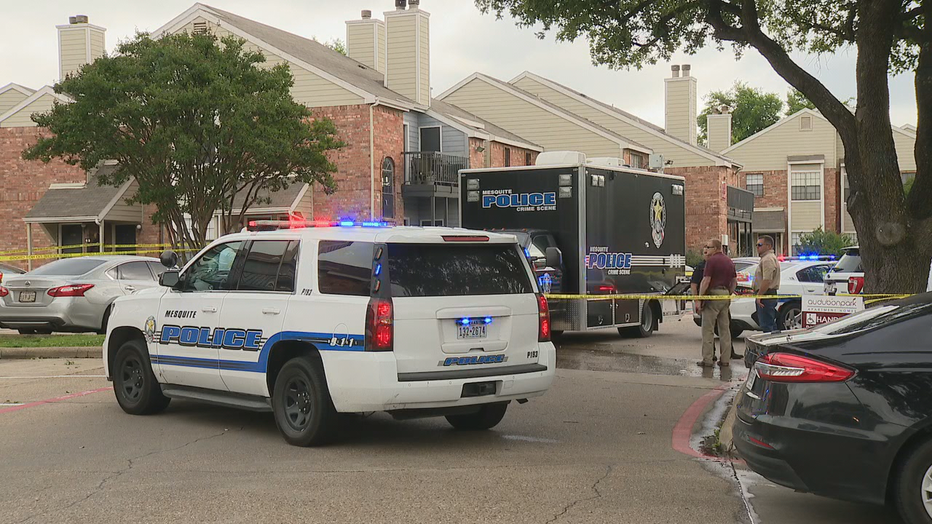 "In the background, we could hear screaming and it sounded like somebody being assaulted," he said. "The call was ultimately disconnected, but our dispatchers were able to trace the number back by prior calls and locate an address."
The man's girlfriend and mother to their child, who is also the one who called 911, gave FOX 4 permission to use video she recorded. It shows 11 seconds leading up to the shooting, but nothing before that.
When the two responding officers arrived, police say the assault victim told them Pinke was armed with a knife.
Police say there was a confrontation between the officers and Pinke at the side of an apartment building and that he charged at the officers with a knife and a club.
"At that time, they used force and fired their weapons. The suspect was struck," Bradford said. "The officers attempted to do lifesaving techniques."
In cell phone video, you can hear the officers tell Pinke five times "Don't do it." And just before what sounds like three shots fired, you hear an officer say "hands up."
Pinke was taken to the hospital, where he was pronounced dead.
Public records show Pinke had prior cases involving assault, evading arrest, and a weapons charge in Dallas County.
Pinke's family says he battled mental illness. They are asking why the situation was not de-escalated.
"Why was deadly force used instead of the theories, the methodologies that we know are affective when dealing with people with mental illness?" asked Precious Wafer, Pinke's aunt.
Pinke's family members also question if he had a knife in-hand. They believe this video appears to show him with two hands on his walking stick.
Police did not say what was recovered at the scene, but some sort of stick was seen laying in the grass.
The department says it'll release body camera footage later this week. It may provide a more clarity.
Pinke's family says treatment for multiple mental health disorders has been ongoing since he was a child.
"He was on medication, and he wanted to try to feel normal," said Pinke's uncle, Jelani Wafer. "And you know that normal reality that he was looking for, he just couldn't get it without being medicated."
Multiple neighbors also say Pinke may have been experiencing a mental health issue. 
"The person who was involved was out of his medication," said neighbor Ty Hardaway. "We know he was dealing with mental health issues."
Police have not confirmed that, but they did say officers have been called out to the apartment before for issues with the couple who live there.
Police say it is unclear if those specific officers had encountered Pinke before or would have had any knowledge of his mental state.
An ambulance was also called for the domestic violence victim, but she refused to be transported and was released after being checked out by paramedics.
Under department policy, the officers are on administrative leave. They have 72 hours to provide a statement to investigators.