Mesquite man gets 37 years for murdering transgender woman in Dallas
DALLAS - A man who admitted he murdered a transgender woman after learning she was transgender will spend decades behind bars.
Ruben Alvarado was given a 37-year sentence for murdering Chynal Lindsey.
In court, one of Lindsey's family members said she forgives him.
"Your choices put you in that seat. You've got to ride that horse now. You chose to deal with your demons the wrong way," prosecutor Melody Louis said.
More than two years after 26-year-old Lindsey's body was pulled out of White Rock Lake, the man who admitted to killing her was sentenced to 37 years in prison.
Earlier this week, Alvarado testified about what happened that night back in June 2019.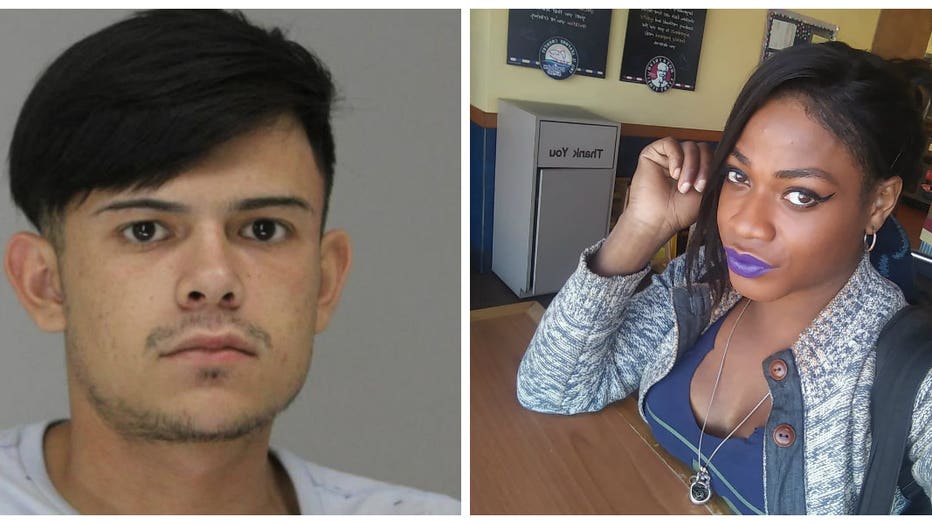 He said he thought Lindsey was a cisgender woman. He intended to have sex with her at White Rock Lake. But when he realized she was transgender, he said he panicked and they fought. He called her the aggressor.
Court documents show Alvarado used his belt to strangle Lindsey and dumped her body in the lake. 
"Think about how close you have to be to choke the life out of someone," Louis said in court.
On Wednesday, the jury came to a unanimous verdict.
Alvarado faced a maximum of life in prison, instead, the jury recommended 37 years.
"I forgive you, I know that my cousin would forgive you," Lindsey' cousin, Tamaya Lindsey, said in court. "You've got to work on forgiving yourself because those demons can get nasty."
She also read a letter from the victim's sister, who never got to see Chynal after she transitioned.
"Not only have I had to mourn the loss of my big brother, but also the sister I always wanted," Tamaya read.
Alvarado's defense wanted the jury to rule that he acted in "sudden passion," meaning it was a crime provoked in the heat of the moment.
The jury didn't buy it.
"The pain and hurt that my family has to carry will never diminish," Tamara said.
Lindsey's murder happened within weeks of another transgender woman's murder.
They prompted a response from local leaders, who highlighted that trans women, especially black trans women, are marginalized, turning to sex work to make ends meet and are frequent targets of hate crimes.
Governor Greg Abbott was prompted to give a response after these murders. He called them unacceptable at the time.
RELATED:
Trial begins for man accused of killing Dallas transgender woman
Dallas police work to recreate final days of murdered transgender woman Chynal Lindsey
DPD makes arrest in murder of transgender woman found in White Rock Lake
Dallas PD investigating similarities in recent attacks on transgender women