Mark Cuban stars as president in Sharknado 3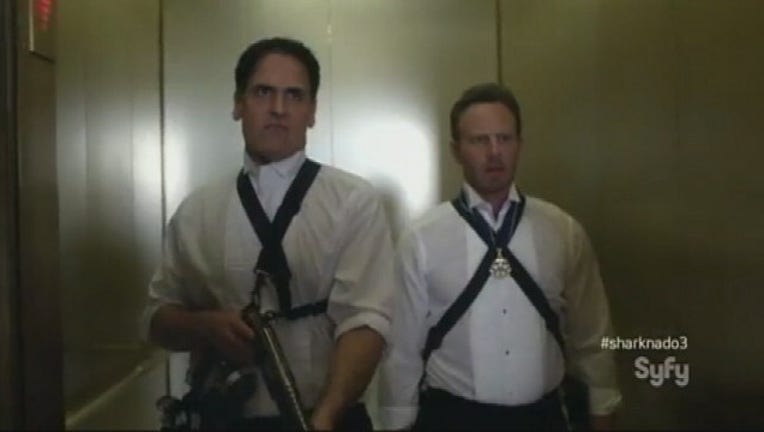 It's not exactly the kind of dignified appearance you'd expect from a billionaire. But, we are talking about Mark Cuban.
The Syfy channel released a preview of this summer's Sharknado 3.
Cuban, who owns the Dallas Mavericks, plays the president of the United States.
In this sequel, we are rooting for the sharks… because they attack Washington D.C.
It premieres next month.