Many early voting sites in North Texas closed due to weather
DALLAS - Early voting was halted across North Texas Thursday with many polling places closed due to weather.
Those that were open had very low turnout.
Friday is the last day to vote early before Tuesday's primary election, and there is no way to make the days up impacted by inclement weather.
By law, early voting ends the Friday before Election Day and there is no provision for extending into the weekend if there is inclement weather during the early voting period.
Last day of early voting is always a good turnout, and Friday should be no different.
Early voting was on ice Thursday.
"So we had seven hours of voting on Wednesday. [Thursday], our polling places are closed because of inclement weather," Collin County Election Administrator Bruce Sherbet said.
Collin County was not alone, as Denton County closed its polling locations Wednesday and Thursday. Both re-open early voting Friday at 7 a.m.
"The last day is usually the busiest day," Sherbet said. "It will be a 12-hour day, so our workers will be there probably 14-15 hours."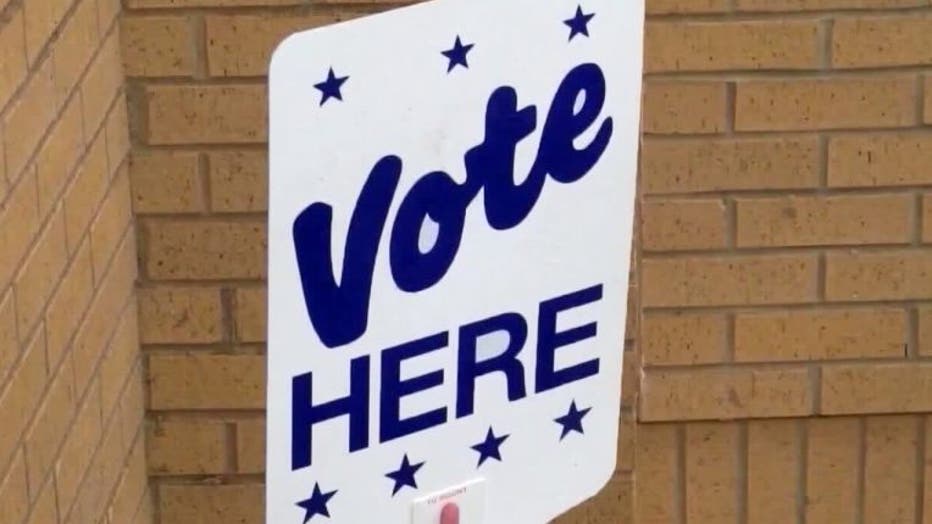 "Part of our staff couldn't make it because of trouble getting here," election judge Sandra Biggs said.
Biggs steered slick streets to get to her Dallas County early voting site for those heading to polls Thursday.
"They'll be coming in to vote and it's important, especially these days, that people get their vote," she said.
People like Rachel Jackson went out to vote Thursday.
"I've been out of town and this is the first day I got back and I wanted to make sure I voted before I have to leave town again," she said.
About half of Dallas County early voting sites were open Thursday.
"I was here to do early voting, but the doors are locked," Carol Powers said.
Powers found out the Mesquite early voting center she went to was closed Thursday. She's hoping to get back Friday.
"If they're open. If they're not, I guess I'll just have to find time during the regular voting day," she said.
"I vote on the first day, just in case the Lord calls me home on the second day, I've already voted," Dallas County Commissioner John Wiley Price said.
He said, by state law, early voting must end four days prior to Election Day.
For those who haven't early voted, Price said they should get in line Friday.
"And if you're in line at 7 p.m. [Friday] night, and even if it goes till midnight, you still get a chance to vote," he said.
Tarrant County, like Dallas County, had some sites open Thursday.
But with better weather, all those FOX4 spoke with expect Friday to see a good turnout.
Not close to the numbers in a presidential election year, but good primary turnout in a mid-term election season.
Polling Site Closures & Delays:
Dallas County - www.dallascountyvotes.org/weather-update/
Tarrant County - www.tarrantcounty.com/content/main/en/elections/Upcoming-Election-Information/Early-Voting-Reports.html
Collin County - www.collincountytx.gov/elections/Pages/default.aspx
Denton County - www.votedenton.gov
Early voting for the March primary election ends Friday.
Election day is Tuesday.