Man robs Jack in the Box in Oak Cliff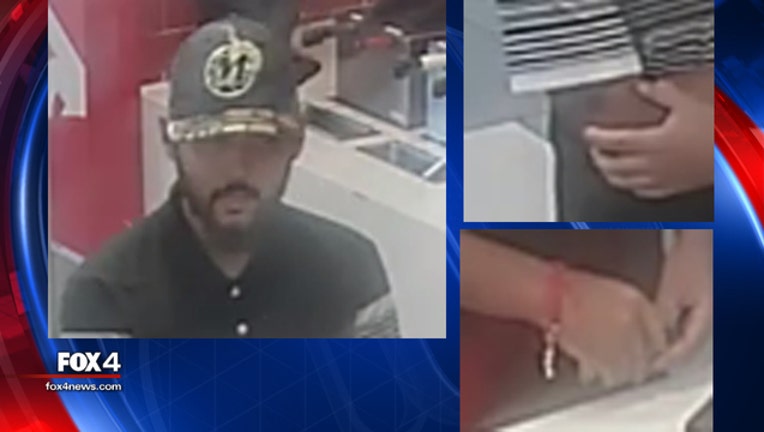 article
An unidentified armed man robbed a Jack in the Box in Central Oak Cliff in early July.
Police said the man walked into the Jack in the Box in the 400 block of W. Illinois Avenue around 7:40 p.m. on July 2. He went to the cash register and gave the cashier a note that said "Give me all the money and no one will get hurt, I have a gun." The man lifted his shirt to show a handgun tucked into his waistband.
The suspect is described as a Hispanic male, 20 to 30 years old, about 5-feet-4-inches tall and weighing about 140 pounds. He had black hair, a short black beard and a large tattoo on his right bicep. He wore a black polo shirt with gray horizontal stripes, black jeans, black shoes, a black Dallas Mavericks hat, and a bracelet with a silver charm on his right wrist.
Police are asking anyone who has information about the suspect or the robbery to call Det. Stokes at (214) 671-3444. Callers who want to remain anonymous can call Crime Stoppers at (214) 373-TIPS.