Man accused of killing Richardson officer, roommate indicted for capital murder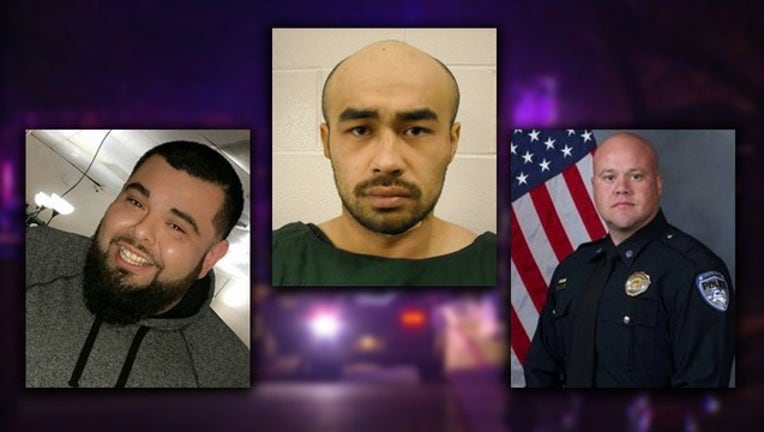 A grand jury has indicted the man accused of an ambush attack on Richardson police that killed an officer and another man in February.
Brandon McCall faces two counts of capital murder and seven counts of aggravated assault on a public servant.
Investigators say McCall shot Richardson Police Officer David Sherrard six seconds after the officer entered an apartment to investigate a disturbance call. He surrendered after a long standoff.
McCall is also accused of killing his friend, Rene Gamez, who had taken him in.
According to court documents, when asked why he shot at officers, McCall said: "because I wanted to."
Prosecutors plan to see the death penalty.