Major fuel spill causes lane closures on I-635 Saturday morning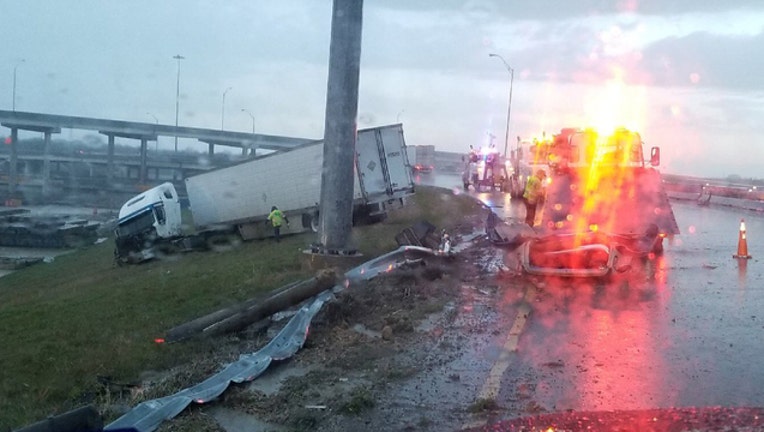 GRAPEVINE, Texas - A major fuel spill Saturday morning forced a portion of all westbound lanes on I-635 in Grapevine to be closed for a couple of hours.
Police say an 18-wheeler crashed and spilled fuel from its cab at the 121/114 exit.
There was also guardrail damage from where the truck jackknifed.
No one was injured as a result of the crash.
Traffic was diverted while the fuel was cleaned up, and lanes were back open just after 10 a.m.